asparagus and ricotta souffle omelette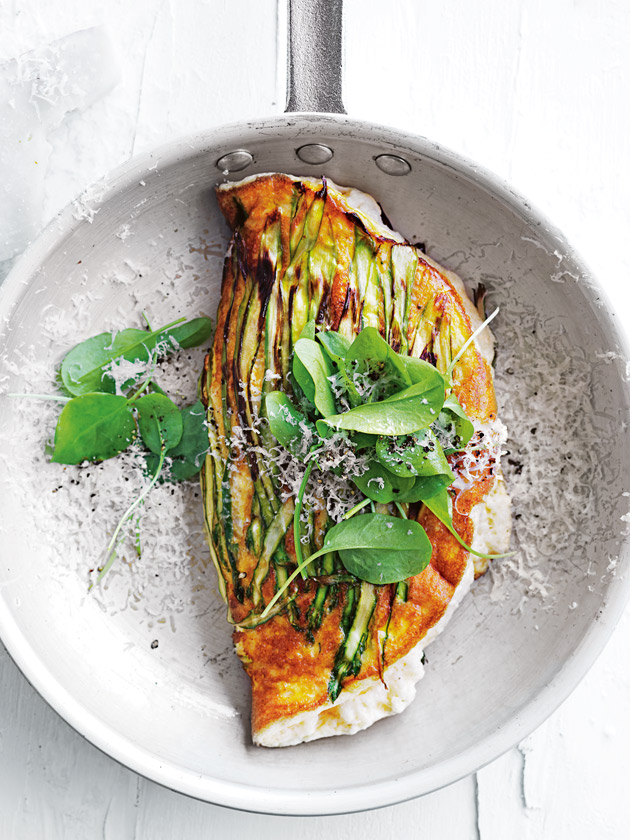 6 eggs, separated

⅓ cup (80ml) single (pouring) cream

sea salt and cracked black pepper

2 teaspoons extra virgin olive oil

1 bunch (150g) asparagus,
shaved with a peeler

1 cup (240g) fresh ricotta

finely grated parmesan, to serve

baby sorrel leaves, to serve

Place the egg yolks, cream, salt and pepper
in a large bowl and whisk to combine.
Place the eggwhites in a separate large, clean bowl and whisk to stiff peaks. Carefully fold the eggwhites into the yolk mixture.
Divide the oil between 2 x 18cm non-stick frying pans and place over medium heat. Divide the asparagus between the pans, top with the egg mixture and cook for 3 minutes or until puffed and golden on the bottom.
Top with the ricotta and fold over to enclose. Sprinkle with pepper and parmesan and serve immediately with sorrel leaves. Serves 4.

There are no comments for this entry yet.