best buttermilk pancakes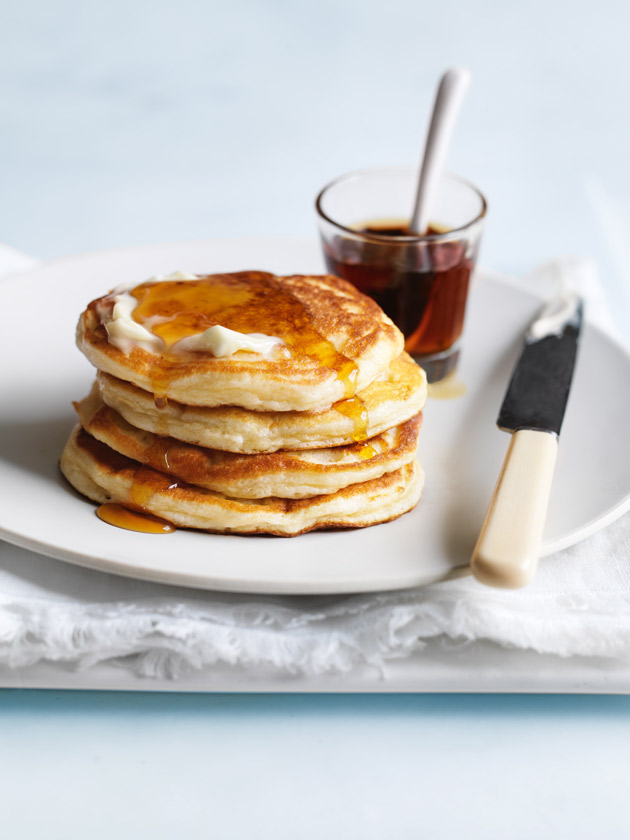 1½ cups (225g) self-raising flour, sifted

2 teaspoons baking powder, sifted

⅔ cup (165g) caster sugar

1½ cups (375ml) buttermilk

1 teaspoon vanilla extract

4 eggs, separated

vegetable oil, for greasing

butter and maple syrup, to serve
Place the flour, baking powder, sugar, buttermilk, vanilla and egg yolks in a large bowl and whisk until smooth.

Place the eggwhites in a clean medium bowl and beat with electric hand beaters until stiff peaks form. Fold the eggwhites into the flour mixture.

Place a large non-stick frying pan over medium heat and lightly grease with oil. Cook ¼ cupfuls of the mixture, in batches, for 3–4 minutes each side or until golden brown and cooked through.

Top with the butter and maple syrup to serve. Serves 6.
Geraldine Lynch
These are worth the extra work with the egg whites. So light and fluffy. We had them with lemon butter and raspberries - sublime
Michael Simmons
Best pancakes you'll ever have.
Chloe Meaney
So simple to make and worth it! X
Cat G
Delicious!x light and fluffy