berry and maple crunch breakfast jars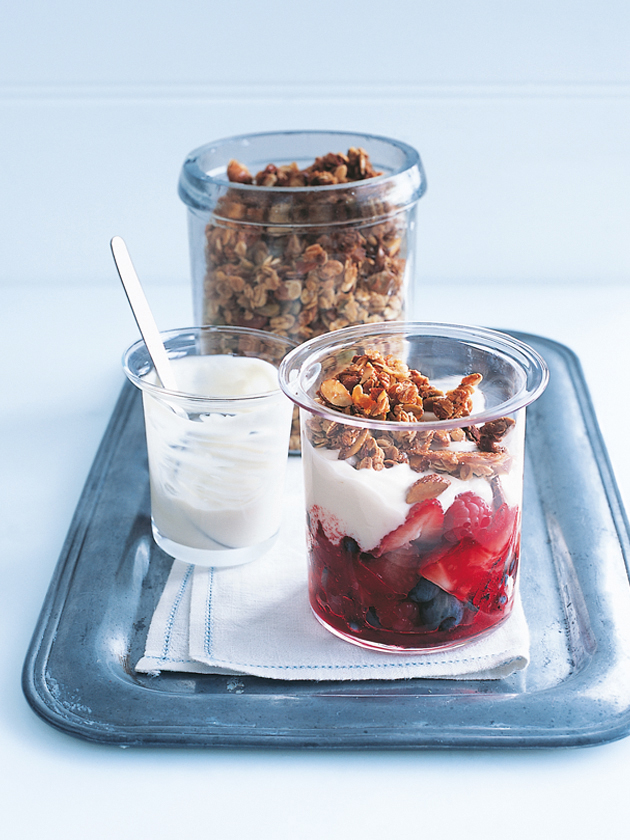 125g fresh blueberries
125g fresh raspberries
250g fresh strawberries, hulled and halved
1 tablespoon lemon juice
¼ cup (40g) icing (confectioner's) sugar
1 cup (90g) rolled oats
½ cup (80g) roughly chopped almonds
¼ cup (75g) sunflower or pepita seeds
½ cup (125ml) maple syrup
Greek-style (thick) yoghurt, to serve

Preheat oven to 180°C (355°F). Place the berries in a medium bowl with the lemon juice and icing sugar. Mix to combine and set aside.
Place the oats, almonds and sunflower seeds in a medium bowl. Add the maple syrup and toss to combine. Place on a baking tray lined with non-stick baking paper and bake for 12–15 minutes or until golden and crisp. Allow to cool for 10 minutes.
Divide the berries between glasses or jars and top with yoghurt and the maple crunch to serve. Makes 6.

There are no comments for this entry yet.