crispy sage potatoes with fried eggs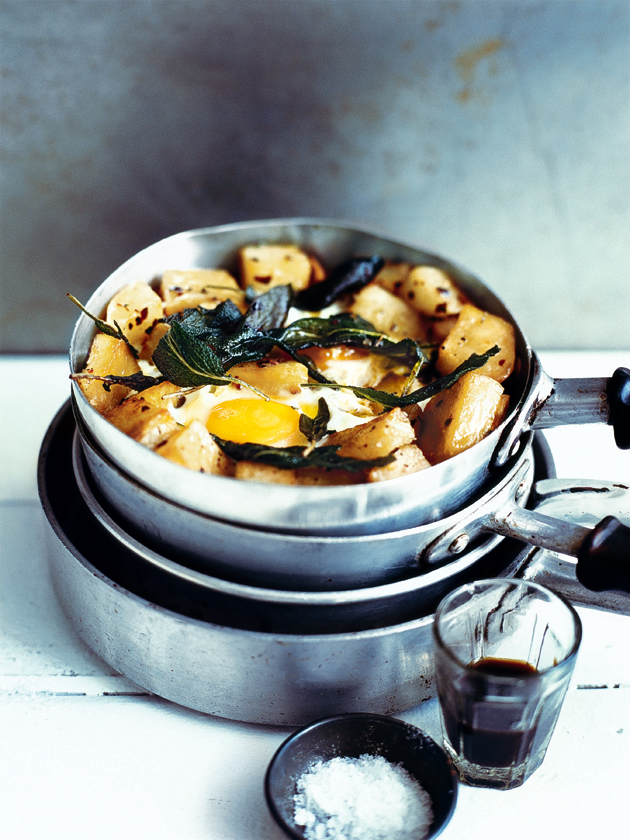 2 tablespoons olive oil

400g sebago (starchy) potatoes, peeled and chopped

½ teaspoon dried chilli flakes

sea salt and cracked black pepper

8 sage leaves

2 eggs

Worcestershire sauce, to serve

Heat the oil in a large non-stick frying pan over medium heat. Add the potato, chilli, salt and pepper and cook for 4–5 minutes. Add the sage and cook for a further 4–5 minutes or until potatoes are tender and golden.
Move the potato to the sides and crack the eggs into the middle. Cook for 3–4 minutes or until the eggs are just set.
Drizzle with Worcestershire sauce to serve. Serves 2.

There are no comments for this entry yet.