basic waffle batter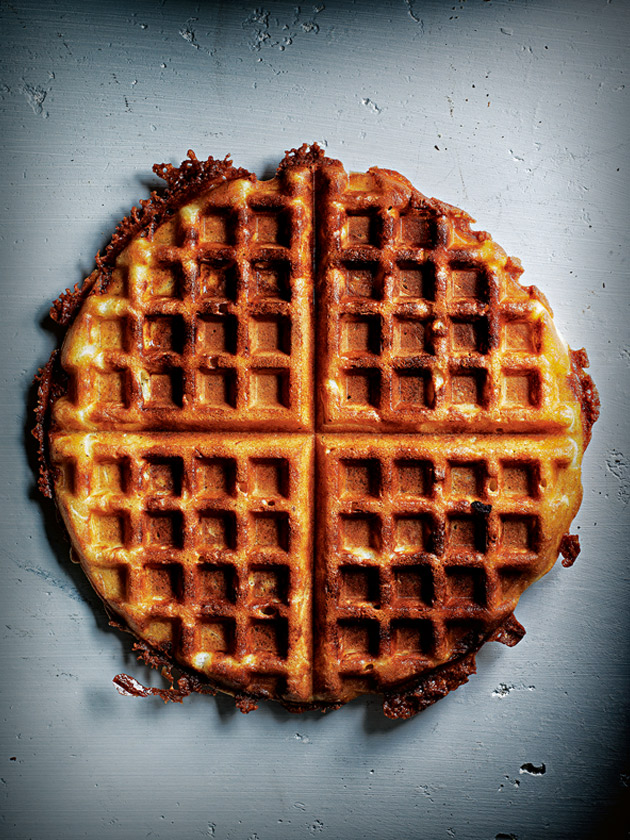 1½ cups (225g) plain (all-purpose) flour, sifted

¼ cup (35g) cornflour (cornstarch), sifted

1 teaspoon baking powder, sifted

1 teaspoon sea salt flakes

1½ cups (375ml) buttermilk

¼ cup (60ml) vegetable oil

2 eggs, separated

Place the flour, cornflour, baking powder and salt in a large bowl and mix to combine.

Add the buttermilk, oil and egg yolks, whisk until smooth and set aside.

Place the eggwhites in a medium bowl and whisk until stiff peaks form.

Add the eggwhite to the flour mixture and gently fold to combine. Makes 1 quantity.

donna hay team
Hi Lidia, We use buttermilk for our waffles as it helps create that light fluffy texture. Hope this helps!
Lidia Freitas
On this recipe if I don't want to use the buttercream is it possible? Or do I have to use it?
I'll wait for a reply.
Regards,
Lidia Freitas