Classic corn fritters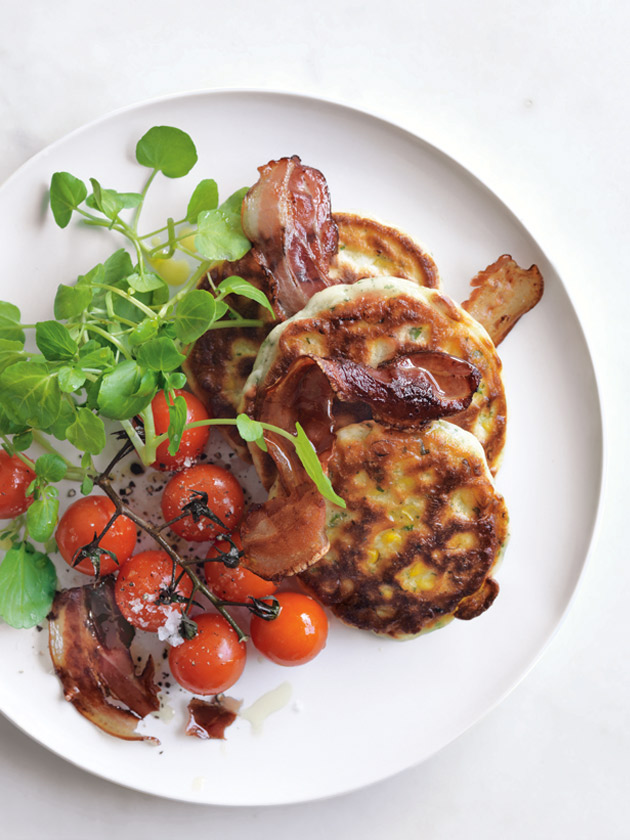 4 fresh corncobs

2 cups (300g) self-raising flour

3 eggs

1½ cups (375ml) buttermilk

sea salt and cracked black pepper

4 green onions, thinly sliced

¼ cup finely chopped coriander

⅓ cup (80ml) vegetable oil

crispy bacon, roasted tomatoes and watercress, to serve

Remove the husks and silks from the corncobs. Slice the kernels from the cobs and set aside.

Place the flour, eggs, buttermilk, salt and pepper in a large bowl and whisk to combine. Add the corn, onion and coriander and fold to combine.

Heat one tablespoon of the oil in a large non-stick frying pan over medium heat.

Add ¼-cupfuls of the mixture and cook for 4–6 minutes each side or until cooked through and golden brown. Repeat with the remaining oil and corn mixture.

Divide the fritters between plates and serve with the bacon, tomatoes and watercress. Serves 4–6.

There are no comments for this entry yet.