frittata with cavolo nero and dill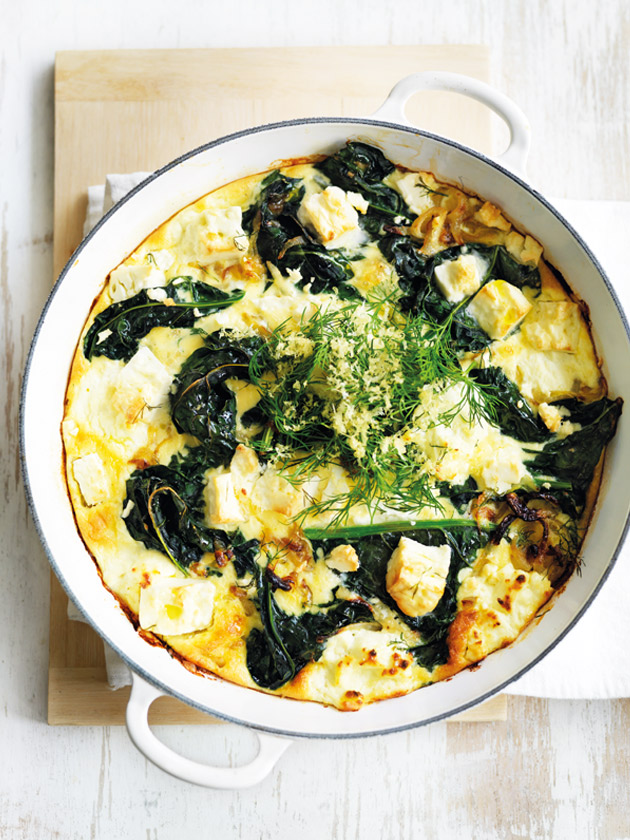 2 tablespoons extra virgin olive oil

1 brown onion, thinly sliced

2 cloves garlic, sliced

300g cavolo nero, trimmed and roughly chopped

8 eggs, lightly beaten

1 cup (250ml) single (pouring) cream

⅓ cup dill sprigs, chopped

1 teaspoon finely grated lemon rind, plus extra to serve

sea salt and cracked black pepper

200g feta, crumbled

½ cup (100g) ricotta

Preheat oven to 200°C. Heat the oil in a 30cm round heavy-based ovenproof dish over medium heat. Add the onion and garlic and cook for 4−6 minutes or until soft. Add the cavolo nero and cook for a further 1 minute or until just wilted.

Place the egg, cream 2 tablespoons of the dill and the lemon zest in a large bowl, sprinkle with salt and pepper and whisk to combine. Pour the egg mixture over the cavolo nero and top with the feta and ricotta. Transfer the dish to the oven and cook for 20−25 minutes or until just golden and just set.

Top with the remaining dill and extra lemon rind to serve. Serves 4−6.

There are no comments for this entry yet.