hot cross bun loaf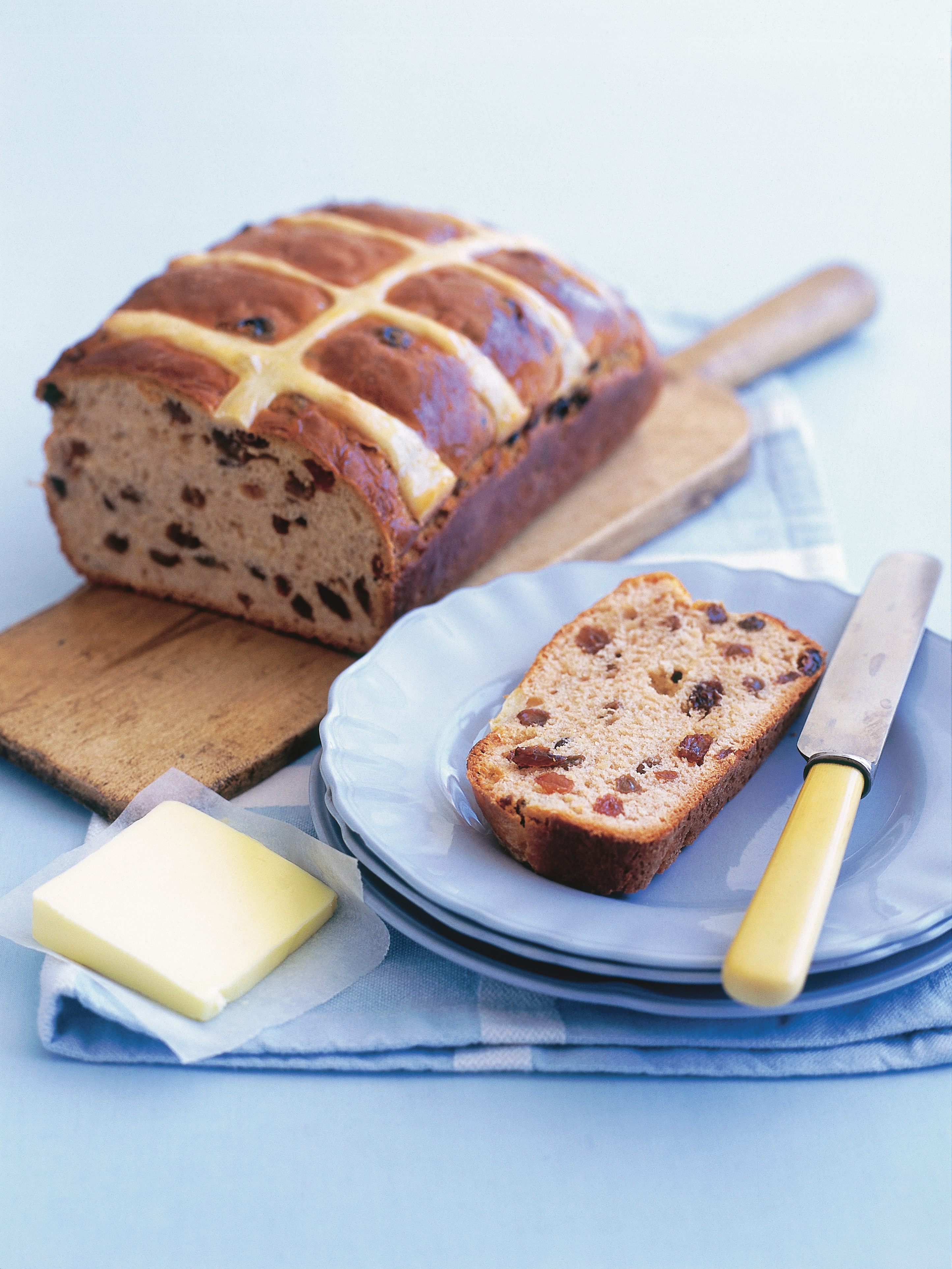 2 teaspoons dried yeast

5 tablespoons caster (superfine) sugar

1 cup (250ml) milk, warmed

2½ cups plain (all-purpose) flour

40g butter, melted

1 egg yolk

2 teaspoons cinnamon

1 cup (160g) sultanas

cross
½ cup (75g) plain (all-purpose) flour

⅓ cup (80ml) water

glaze
2 tablespoons apricot jam

1 tablespoon water

In a bowl, mix the yeast, 2 teaspoons of the sugar and the milk. Set aside in a warm place for 5 minutes or until bubbles appear.
Place the flour, butter, yolk, remaining sugar and cinnamon in a bowl, add the yeast mixture and mix until a smooth dough forms. Add the sultanas and knead on a floured surface for 5 minutes or until the dough is smooth and elastic. Place in a greased 20cm x 10cm x 7cm loaf tin. Cover with a tea towel and set aside in a warm place for 1 hour or until doubled in size. Preheat oven to 180ºC (355ºF).
To make the cross, whisk together the flour and water and pipe a cross pattern on the uncooked loaf. Bake for 40 minutes or until golden.
To make the glaze, place the jam and water in a saucepan over low heat and stir until the jam is softened. Brush the jam mixture over the baked loaf. Cool slightly in the tin, turn out and slice to serve. Serves 8–10.

There are no comments for this entry yet.