scrambled eggs with smoked salmon fingers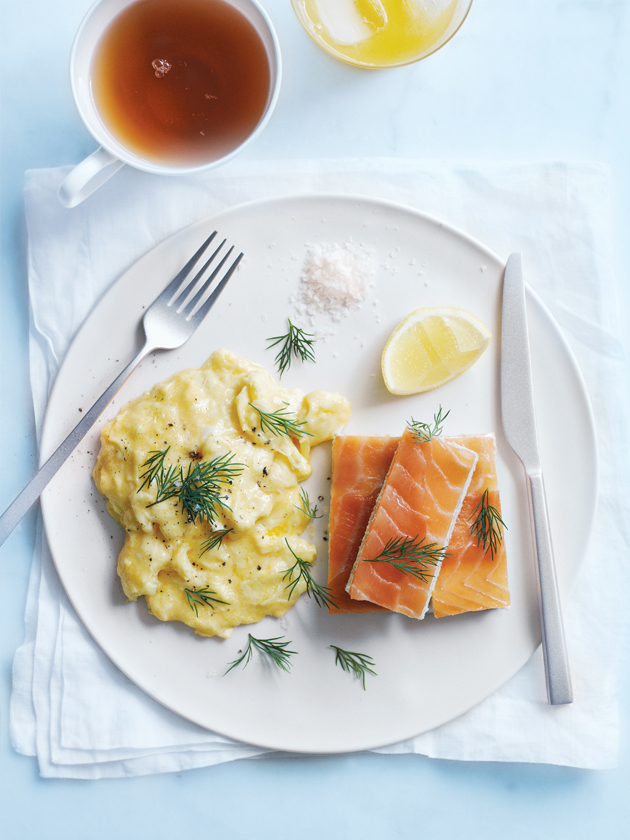 10 eggs, lightly beaten

½ cup (125ml) single (pouring) cream

sea salt and cracked black pepper

20g unsalted butter

4 slices white bread, toasted

100g goat's curd

100g (4 slices) smoked salmon

¼ cup dill leaves, to serve

lemon wedges, to serve

Place the egg, cream, salt and pepper in a large bowl and whisk to combine.

Melt the butter in a large non-stick frying pan over medium heat.

Add the egg mixture and cook, stirring frequently, for 2–3 minutes or until cooked through.

Spread the toast with the goat's curd, top with the smoked salmon and cut into fingers. Top with the dill and serve with lemon wedges. Serves 4.

There are no comments for this entry yet.