smoky chorizo, haloumi and
spinach breakfast waffles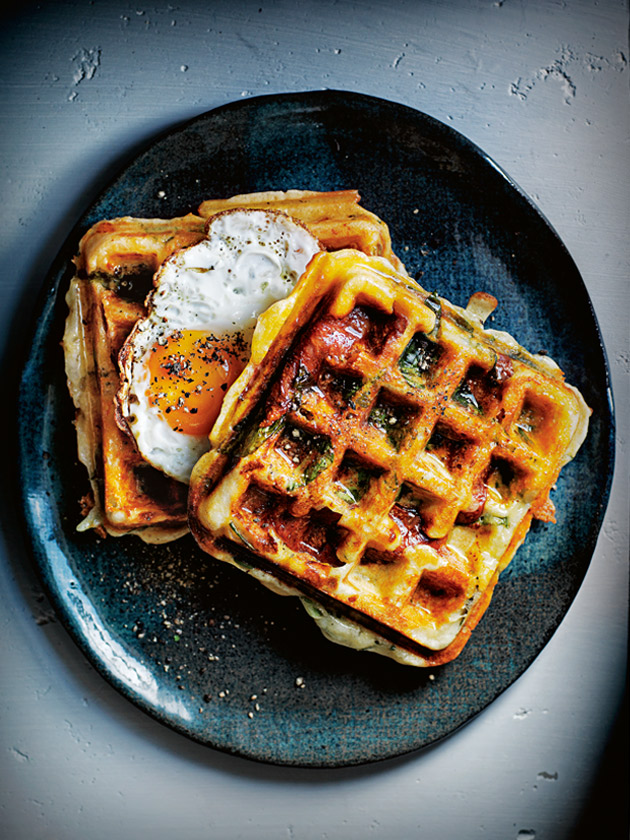 280g dried chorizo, skin removed and thinly sliced

3 cups (75g) shredded baby spinach leaves

1 cup (125g) grated haloumi

2 tablespoons chopped chives

1 x quantity basic waffle batter*

2 teaspoons extra virgin olive oil

2 eggs
sea salt and cracked black pepper

Add the chorizo, spinach, haloumi and chives to the *waffle batter and fold to combine.

Preheat a lightly greased waffle maker according to manufacturer's instructions.

Cook 1 cup (250ml) of the *waffle batter for 6–7 minutes or until golden brown and crisp.

Repeat with the remaining batter to make 4 waffles. Set aside and keep warm.

Heat the oil in a large non-stick frying pan over high heat. Add the eggs and cook for 1–2 minutes or until just cooked.

Divide half of the waffles between serving plates and top each with an egg.

Sprinkle with salt and pepper and sandwich with the remaining waffles to serve. Serves 2.

There are no comments for this entry yet.