cinnamon sugar-coated maple apple cakes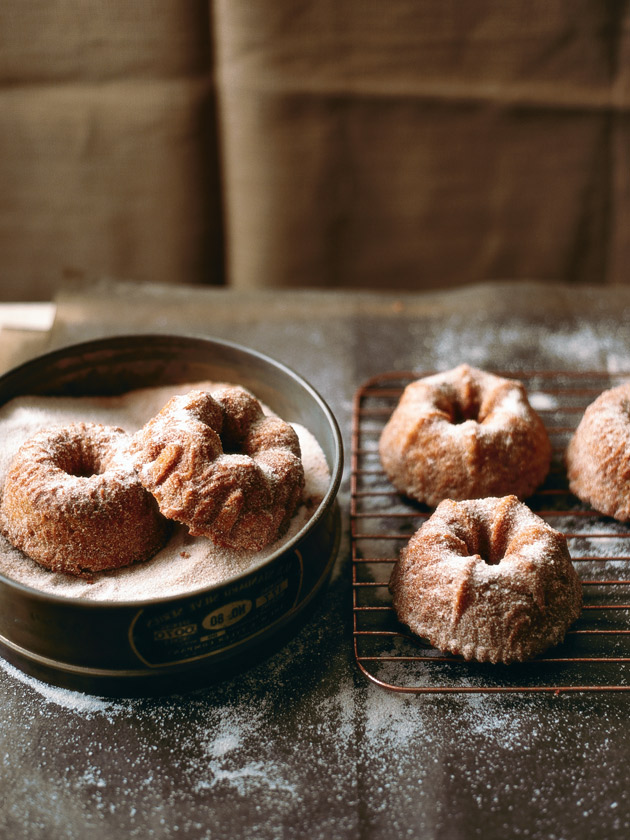 2½ cups (375g) self-raising (self-rising) flour, sifted

1 teaspoon ground cinnamon

250g butter, melted

1 cup (175g) brown sugar

½ cup (175g) maple syrup

4 eggs

6 red apples, peeled and grated

2 teaspoons ground cinnamon, extra

1 cup (220g) caster (superfine) sugar

Preheat oven to 180°C (355°F). Place the flour and cinnamon in a bowl and mix to combine. Add the butter, brown sugar, maple syrup, eggs and apple and mix well to combine.
Spoon into 12 x well greased 1 cup-capacity (250ml) Bundt tins. Bake for 20 minutes or until cooked when tested with a skewer. Turn out immediately.
Place the extra cinnamon and sugar in a bowl and mix to combine. Coat the cakes in the sugar and cool. Makes 12.

There are no comments for this entry yet.