banana cookies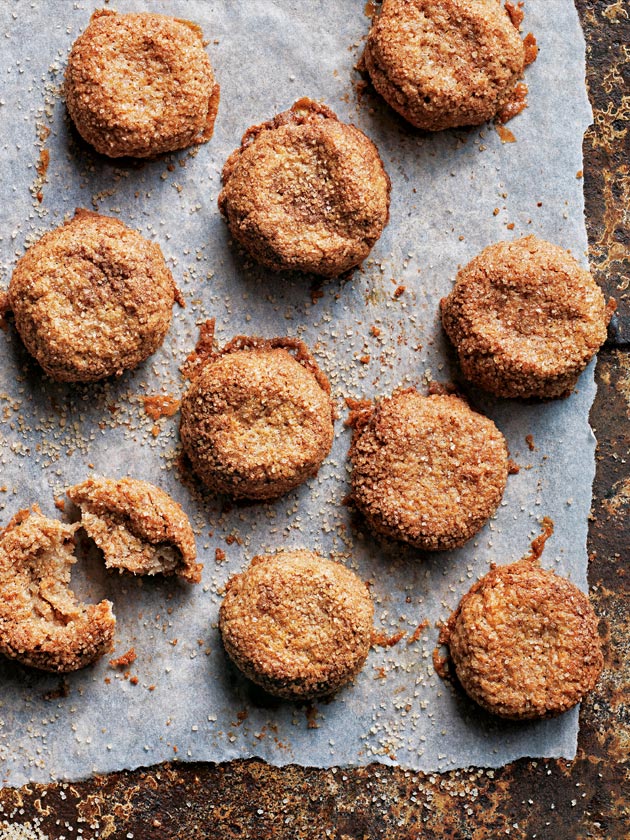 1 cup (260g) mashed banana (about 3 bananas)
2 cups (240g) almond meal (ground almonds)
⅓ cup (80ml) maple syrup
1½ teaspoons ground cinnamon
¼ cup (55g) demerara sugar

Preheat oven to 160°C (320°F). Place the banana, almond meal, maple syrup and ½ teaspoon of the cinnamon in a bowl and mix to combine.
Place the sugar and remaining cinnamon in a separate bowl and mix to combine.
Roll tablespoons of the banana mixture into balls, flatten slightly and gently toss in the sugar mixture to coat.
Place on baking trays lined with non-stick baking paper and bake for 35–40 minutes or until golden and crisp to touch.
Allow to cool on trays. Store in an airtight container for up to 3 days. Makes 16.
Kiana Carle
Very sweet, definitely need to have it with a cup of tea.