date and tea loaf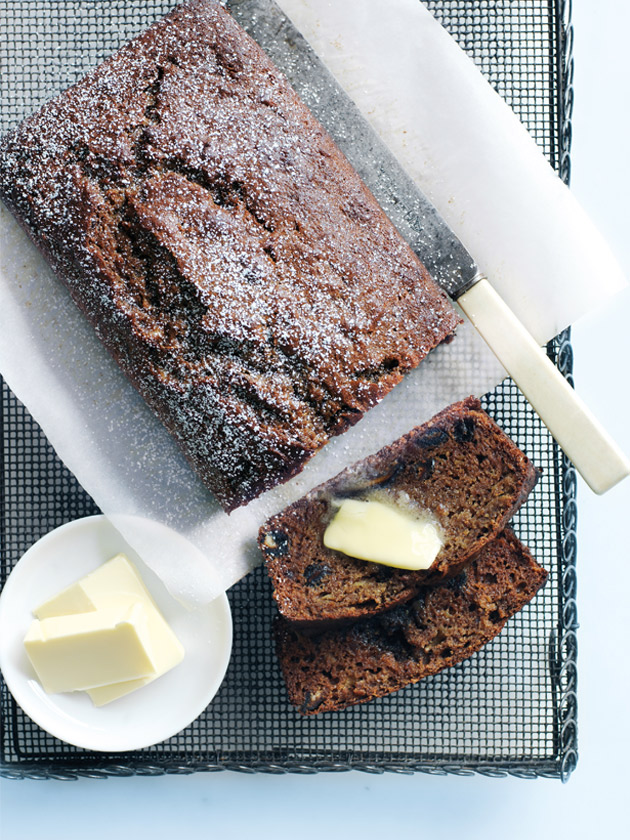 2½ cups (450g) chopped fresh (medjool) dates

1 teaspoon bicarbonate of soda

¾ cup hot brewed English breakfast tea

150g unsalted butter, melted

1 teaspoon vanilla extract

4 eggs

2 medium Granny Smith (green) apples, peeled and grated

1¼ cups (185) self-raising flour, sifted

½ cup (90g) brown sugar
unsalted butter, extra, to serve

icing sugar, for dusting

Preheat oven to 160°C. Place 1½ cups of the dates, bicarbonate of soda and tea in a bowl and set aside for 5–10 minutes or until dates are softened.

Using a hand-held stick blender, blend the date mixture until smooth. Place the date mixture, remaining dates, butter, eggs, vanilla, apple, flour and sugar in a large bowl and stir until combined.

Spoon the mixture into a greased 10cm x 21cm (10-cup-capacity) loaf tin lined with non-stick baking paper. Bake for 55–60 minutes or until cooked when tested with a skewer.

Allow to cool in tin for 10 minutes before turning out onto a wire rack to cool completely. Serve with butter. Serves 6–8.

There are no comments for this entry yet.