lemon curd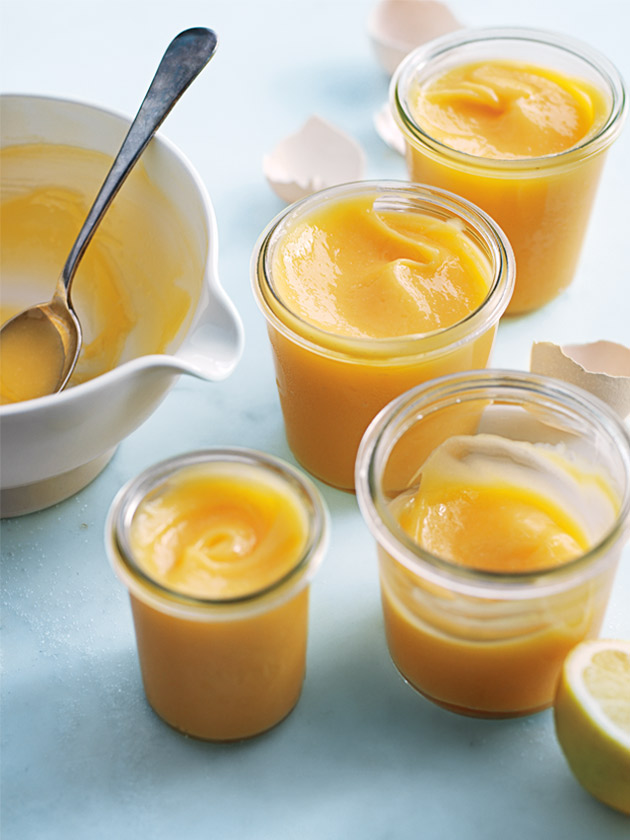 3 eggs

2 egg yolks

1 cup (220g) caster (superfine) sugar

1 tablespoon finely grated lemon rind

½ cup (125ml) lemon juice

150g cold unsalted butter, chopped

Place the eggs, egg yolks, sugar, lemon rind and lemon juice in a bowl and whisk to combine. Pour the mixture into a large saucepan over medium heat and cook, stirring for 2 minutes or until the sugar has dissolved.

Reduce the heat to low and gradually add the butter, 3 pieces at a time, stirring continuously until melted. Continue to cook, stirring continuously, for 4–6 minutes or until the mixture is thickened and coats the back of a spoon.

Strain immediately into a medium bowl, cover with plastic wrap and refrigerate for 1 hour or until cold. Makes 1½ cups.

Tip: You can store this lemon curd in an airtight container or sterilised jar in the refrigerator for up to one week.
Watch Donna make this simple recipe in our quick how-to video!
Tim Dufore
Yet another wonderful Donna Hay recipe. I made this Lemon Curd yesterday and it was an easy recipe to follow with superb success, absolutely delicious.
Lisa Flanagan
Great recipe…made this with limes and it worked well…my timing was 10 mins stirring but I am guessing the times vary dependent on you stove/cooktop. I used all lime juice, bar 1 medium lemon.