queen of puddings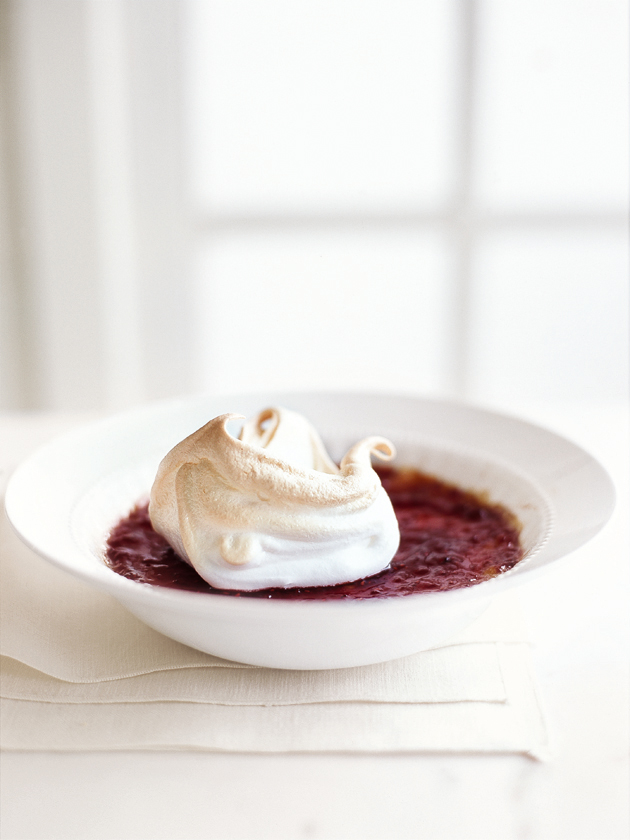 1 cup (70g) fresh breadcrumbs
1 cup (250ml) milk
1 cup (250ml) single (pouring) cream
½ cup (110g) caster (superfine) sugar
2 tablespoons sweet sherry
1 teaspoon vanilla extract
3 eggs, separated
⅓ cup (110g) raspberry jam, heated

Preheat oven to 180ºC (355ºF). Place the breadcrumbs in a bowl. Place the milk, cream, 2 tablespoons sugar, sherry and vanilla in a saucepan over low heat and cook until just warm. Pour over the breadcrumbs and set aside to cool slightly. Stir in the egg yolks and divide between 2 x 2 cup-capacity (500ml) lightly greased ovenproof dishes and bake for 30 minutes or until just set.

Whisk eggwhites until soft peaks form. Gradually add the remaining sugar and whisk until stiff and glossy. Spoon the jam over the baked breadcrumb mixture and top with the eggwhite mixture. Bake for 8–10 minutes or until the meringue is golden. Serves 4.

There are no comments for this entry yet.