winter trifle with spiced custard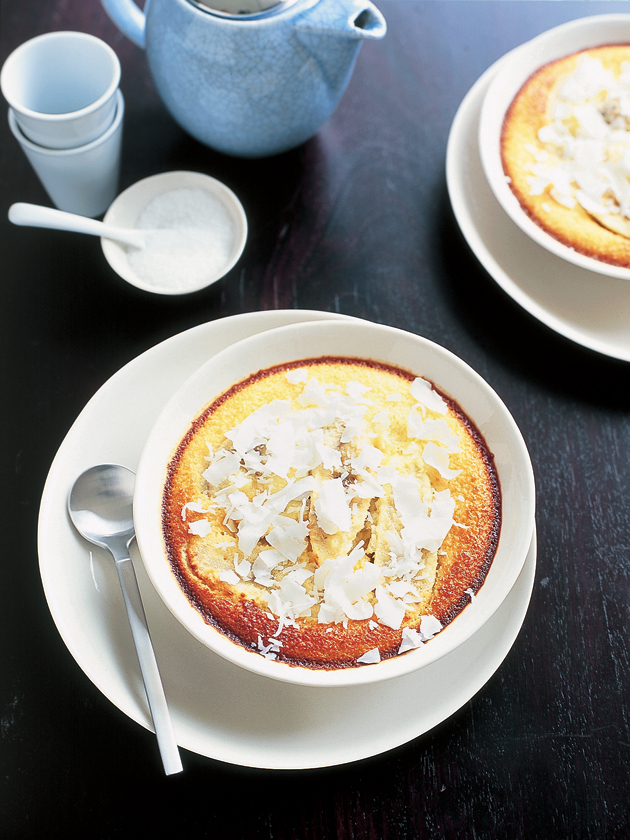 2 cups (500ml) store-bought vanilla custard
½ vanilla bean, split and scraped (or 1 teaspoon vanilla bean paste)
2 cloves
2 star anise
¼ teaspoon ground ginger
¼ teaspoon ground cinnamon
15g butter
1 tablespoon honey
1 bosc (brown) pear, cored and sliced into four rounds
1 store-bought madeira cake, cut into four 7cm rounds and halved
1 tablespoon orange liqueur
icing (confectioner's) sugar, sifted for dusting

Place the custard, vanilla, cloves, star anise, ginger and cinnamon in a saucepan and stir over low heat for 2−3 minutes or until warm. Discard the vanilla, cloves and star anise. Set aside and keep warm.

Heat a medium non-stick frying pan over medium heat. Add the butter and honey and cook for 1 minute or until the butter is melted. Add the pear slices and cook for 2−3 minutes each side or until tender. To assemble, place a round of madeira cake on each plate. Spoon over a teaspoon of the orange liqueur, top with the pear and remaining cake rounds. Dust with the icing sugar and pour over the spiced custard to serve. Serves 4.

There are no comments for this entry yet.