whipped mascarpone custard
and almond christmas pudding trifle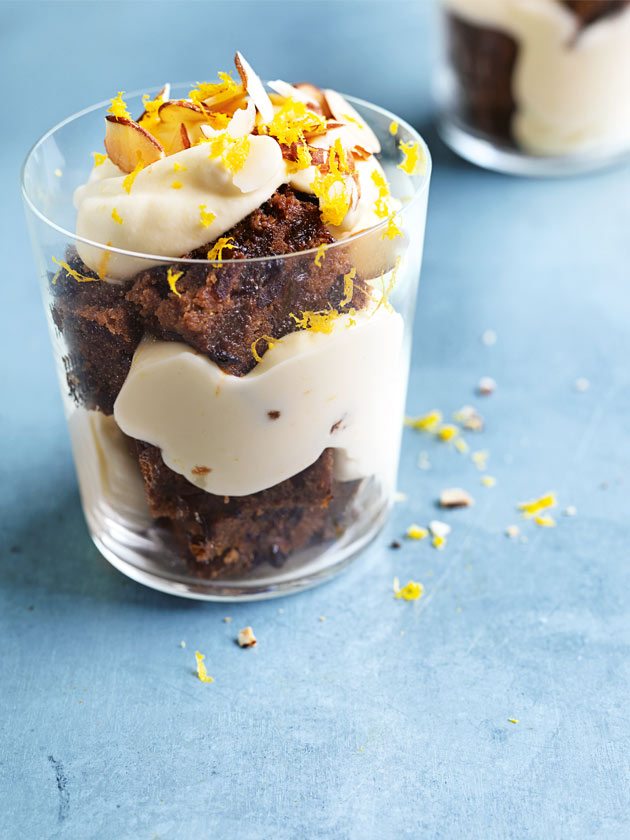 400g store-bought Christmas fruitcake, cut into 3cm pieces

2 tablespoons Pedro Ximénez sherry+

1 cup (240g) mascarpone

1 cup (250g) good-quality store-bought custard

1 teaspoon finely grated orange rind, plus extra to serve

⅓ cup (25g) flaked almonds, toasted

Place the cake in a medium bowl, drizzle over the sherry and allow to stand for 5 minutes. While the sherry is being absorbed, place the mascarpone, custard and orange rind in a large bowl and, using electric beaters, beat for 5–6 minutes or until soft peaks form.
Divide the cake and mascarpone mixture between glasses and top with the almonds and extra orange rind to serve. Serves 4.

+ Pedro Ximénez is an intensely sweet, dark sherry from liquor stores – you can substitute it with any sweet sherry.
Photography: William Meppem
There are no comments for this entry yet.