classic marmalade-glazed ham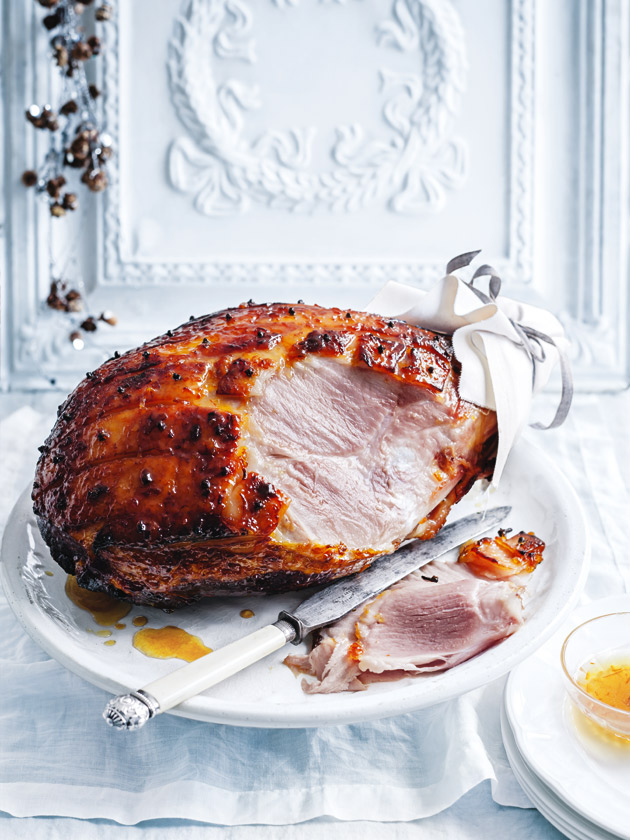 1 cup (340g) orange marmalade

¼ cup (90g) honey

½ cup (125ml) orange juice

5–6kg ham leg, skin removed and trimmed+

cloves, for studding

Preheat oven to 200°C. Place the marmalade, honey and orange juice in a saucepan over high heat and whisk to combine. Bring to the boil and cook for 5–7 minutes or until thickened slightly. Set aside to cool slightly.

Using a small, sharp knife, score the ham fat in a diamond pattern and cover the hock with aluminium foil.

Place the ham on a lightly greased wire rack in a baking dish lined with non-stick baking paper. Push a clove into each diamond and brush with the glaze. Cook for 40–50 minutes, brushing with the glaze every 10 minutes, or until the ham is golden and caramelised. Serves 8–10.
+ To remove the skin, use a sharp knife to score the skin around the hock, then use your fingers to gently remove the skin from the ham. Trim any excess fat.

There are no comments for this entry yet.