coconut rice and chicken salad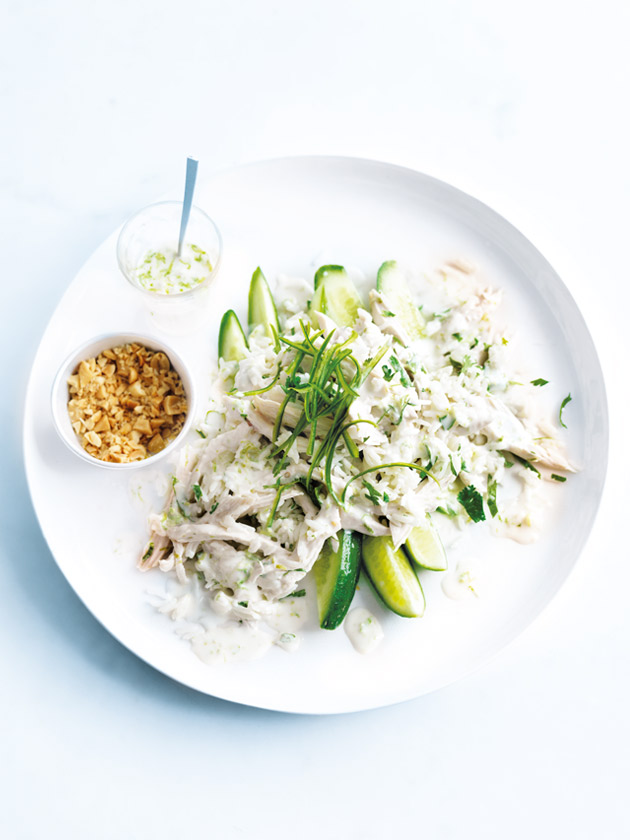 1 cup (200g) jasmine rice

1½ cups (375ml) water

½ cup (125ml) coconut milk

2 teaspoons fish sauce

1 teaspoon lime rind

1 tablespoon lime juice

2 cups (320g) shredded cooked chicken breast

1 cup coriander leaves, chopped

2 small cucumbers, cut into wedges

1 long green chilli, thinly sliced

⅓ cup (45g) peanuts, toasted and chopped

Place the rice and water in a medium saucepan over high heat. Bring to the boil, cover and reduce the heat to low. Cook for 8–10 minutes or until the rice is tender and the water has been absorbed. Allow to cool slightly. While the rice is cooking, place the coconut milk, fish sauce, lime rind and juice in a small bowl and mix to combine. Set aside.
Place the rice, chicken, coriander and half the dressing in a large bowl and toss to combine. Divide the cucumber between serving plates and top with the rice mixture and chilli. Serve with the peanuts and remaining dressing. Serves 4.

Tracey Nagel
Made this for dinner tonight and we loved it! Easy and quick to make and beautiful light, fresh flavours. Adding this to our family favourite dinners we will be making again!