ginger scampi with wasabi mayonnaise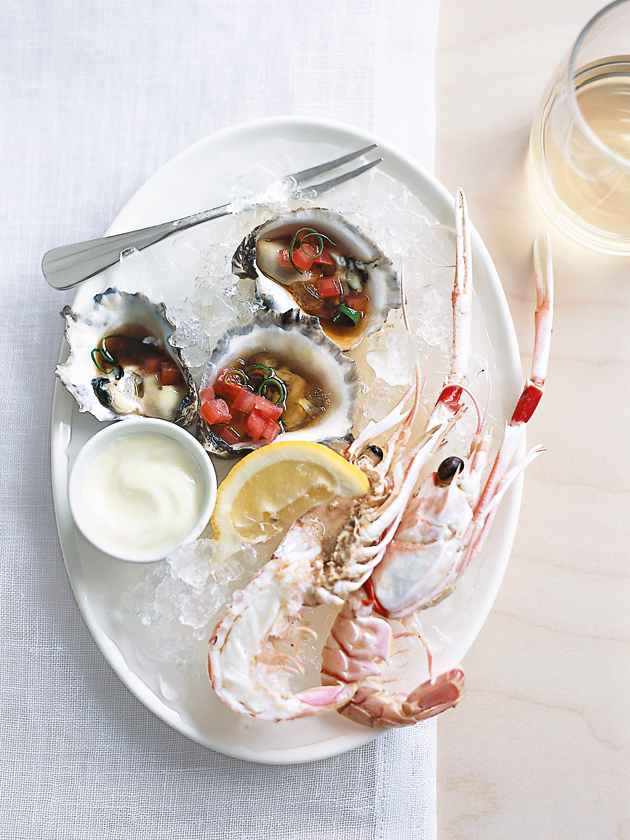 2 litres water

8 slices ginger

2 stalks lemongrass, halved

1 teaspoon table salt

8 green (raw) scampi

ice, to serve

wasabi mayonnaise
½ cup (125ml) whole-egg mayonnaise

3 teaspoons wasabi paste

2 tablespoons lime juice

sea salt flakes

To make the wasabi mayonnaise, place the mayonnaise, wasabi, lime juice and salt in a bowl and stir to combine. Set aside.

Place the water, ginger, lemongrass and salt in a large saucepan over high heat and bring to the boil. Add the scampi and cook for 5 minutes.* Remove, allow them to cool and use a large kitchen knife to cut the scampi in half. Arrange with oysters with black vinegar and tomato on a platter laid with ice and serve with the mayonnaise. Serves 8.

* Scampi are cooked when they float to the surface.
There are no comments for this entry yet.