herb and mozarella mushrooms
with garlic toasts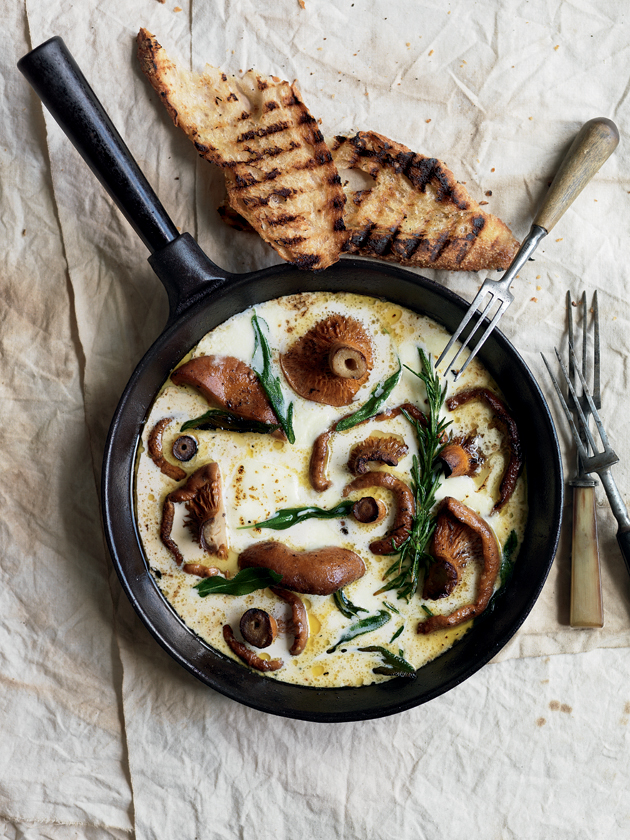 8 thin slices baguette

olive oil, for brushing

sea salt and cracked black pepper

1 clove garlic, halved, for rubbing

40g butter

400g pine mushrooms, halved

2 sprigs rosemary

¼ cup sage leaves

250g buffalo mozzarella, torn

Heat a char-grill pan or barbecue over high heat. Brush the bread with oil and sprinkle with salt and pepper. Char-grill or barbecue the bread for 2–3 minutes or until golden.

Rub with the garlic and set aside.Melt the butter in a large non-stick frying pan over high heat. Add the mushrooms, rosemary, sage, salt and pepper and cook for 5 minutes or until golden. Top with the mozzarella and place under a preheated hot grill (broiler) for 2–3 minutes or until melted. Serve with the garlic toasts. Serves 4.

+ The buffalo mozzarella will melt into delicious golden pools with its characteristic stringy texture. Dip the bread into the cheese. If you don't have a char-grill pan, simply toast the bread and rub with the garlic.
There are no comments for this entry yet.