mushroom and burnt butter spaghetti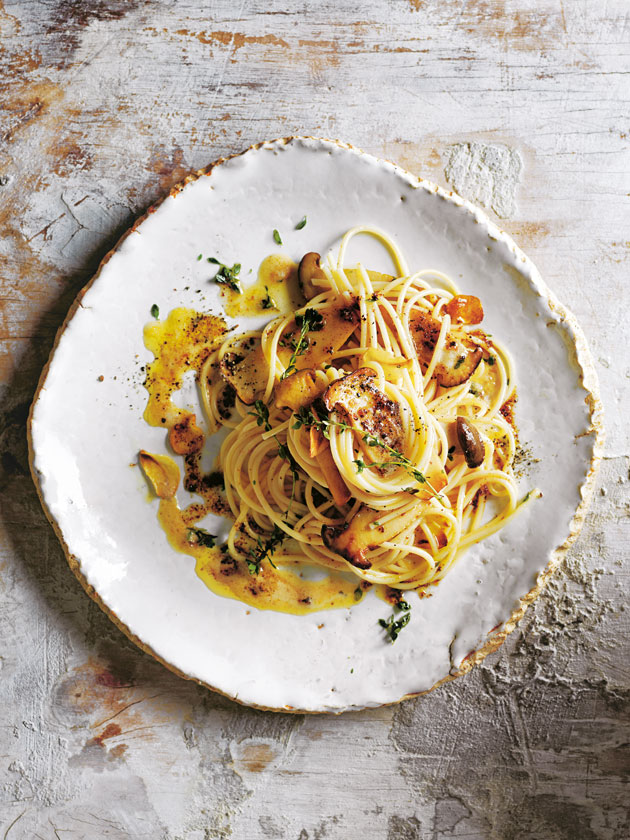 400g spaghetti

120g unsalted butter, chopped

4 cloves garlic, thinly sliced

250g King Edward mushrooms, sliced

6 sprigs thyme

sea salt and cracked black pepper

2 tablespoons lemon juice

Cook the pasta in a saucepan of salted boiling water for 6–8 minutes or until al dente. Drain and keep warm.
While the pasta is cooking, heat a large frying pan over high heat. Add the butter and garlic and cook for 1 minute or until the butter starts to foam.
Add the mushroom, thyme, salt and pepper, and cook for a further 1 minute or until just tender. Add the lemon juice and gently toss to coat.
Divide the pasta between bowls. Top with the mushroom, thyme and burnt butter sauce, and sprinkle with pepper to serve. Serves 4.
namrata ghate
Hi there…Loved this recipe to the core…I am sure to try this out.
donna hay team
Hi there, the 'King Brown' mushrooms is also known as 'King Brown' or 'King Oyster' - they typically have a large fleshy stem. The DH team
HP Mendrok
I´m just reading the recipe in Hamburg/Germany, but I have no idea what kind of mushrooms are "King Edward mushrooms", even google do not know.