pancetta, quince and burrata tart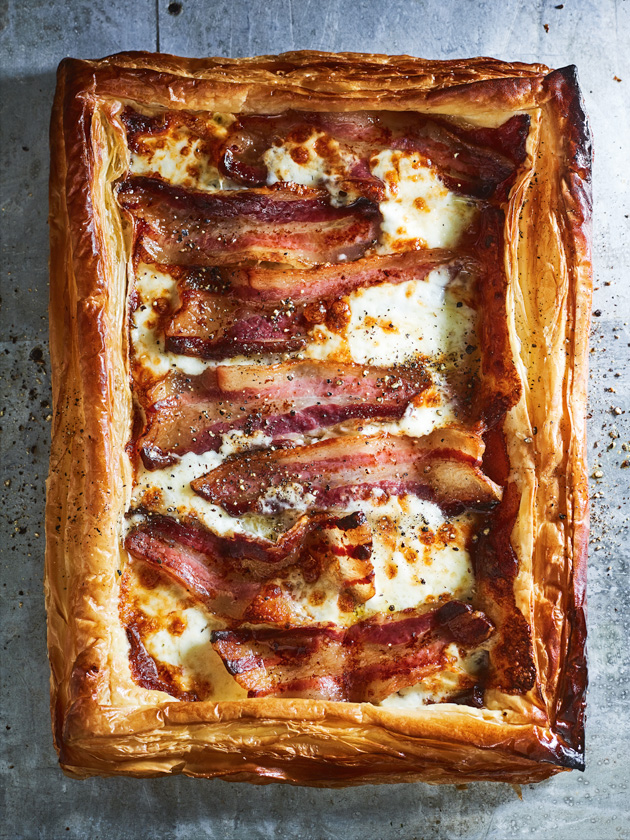 1 x 375g sheet frozen puff pastry, thawed (see cook's note+)
100g burrata, torn
150g sliced flat pancetta
2 tablespoons quince paste
1 teaspoon cracked black pepper
Preheat oven to 200°C (400°F). Place the pastry on a large oven tray lined with non-stick baking paper. Using a small sharp knife, gently score a 2cm border around the edge of the pastry and prick the centre with a fork.
Top the pastry with the burrata and pancetta. Top with teaspoonfuls of the quince paste and sprinkle with the pepper. Bake for 20–25 minutes or until the pastry is golden and cooked through. Serve. Serves 8.
+ If you can't get a single sheet of 375g puff pastry, place two sheets of puff pastry together, overlapping by 4cm. Using a rolling pin, roll the sheets together to secure, then trim the edge.
Photography: Anson Smart
There are no comments for this entry yet.