zucchini and goat's curd tart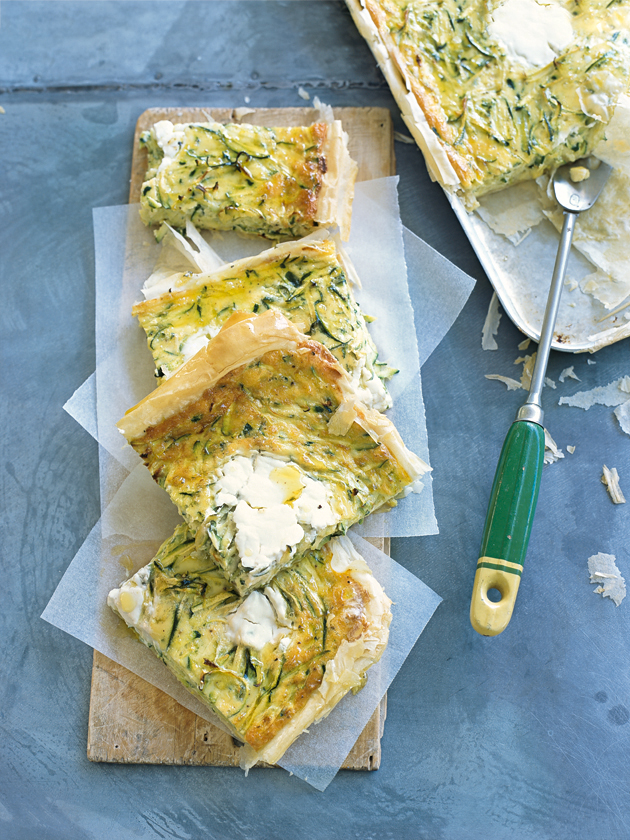 150g butter, melted
8 sheets filo pastry
5 zucchini (courgettes), grated
9 eggs
1 ½ cup (375ml) pouring (single) cream
sea salt and cracked black pepper
200g goat's curd or soft goat's cheese

Preheat oven to 160ºC (320ºF). Brush the base of a 30cm x 40cm baking dish with melted butter. Layer with filo sheets, brushing with melted butter between each layer. Top with grated zucchini.
Place the eggs, cream, salt and pepper in a bowl and whisk until well combined. Carefully pour over the zucchini and top with spoonfuls of goat's curd. Place on a baking tray and bake for 45–50 minutes or until just set. Allow to cool slightly before slicing. Serves 4–6.

There are no comments for this entry yet.