prawns with bloody mary mayonnaise
and celery salt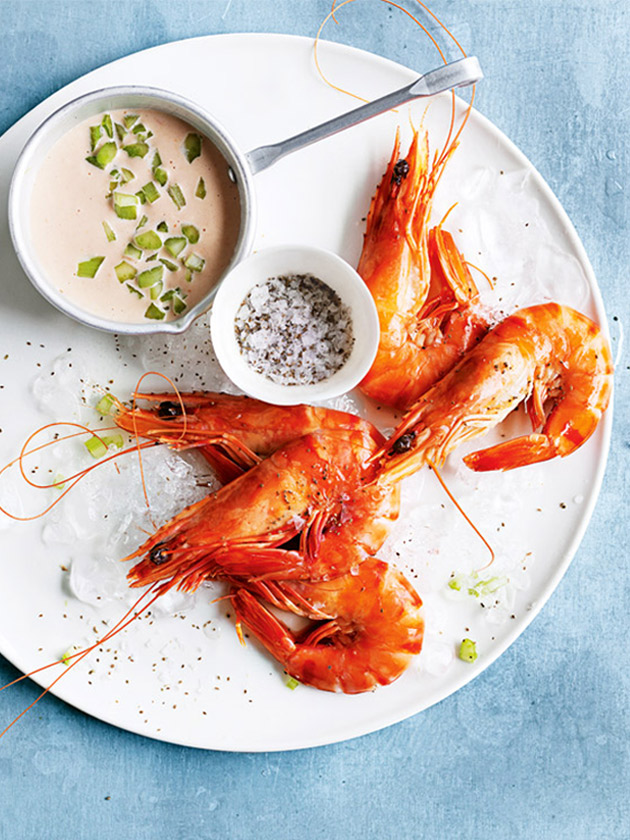 30 cooked prawns (shrimp), unpeeled

celery salt+, to serve

bloody mary mayonnaise
1 cup (300g) whole-egg mayonnaise

2 teaspoons Tabasco sauce

2 teaspoons Worcestershire sauce

1½ tablespoons tomato sauce (ketchup)

sea salt and cracked black pepper

2 stalks celery, finely chopped, plus extra to serve

To make the bloody mary mayonnaise, place the mayonnaise, Tabasco sauce, Worcestershire sauce, tomato sauce, salt and pepper in a small bowl and mix to combine. Sprinkle with the celery.
Place the prawns on serving plates (on crushed ice, if you like), sprinkle with the celery salt and extra celery, and serve with the bloody mary mayonnaise. Serves 4.

+ You can buy celery salt in supermarkets or make your own with 1 teaspoon celery seeds and 1 tablespoon sea salt flakes.
There are no comments for this entry yet.