sage roasted pork belly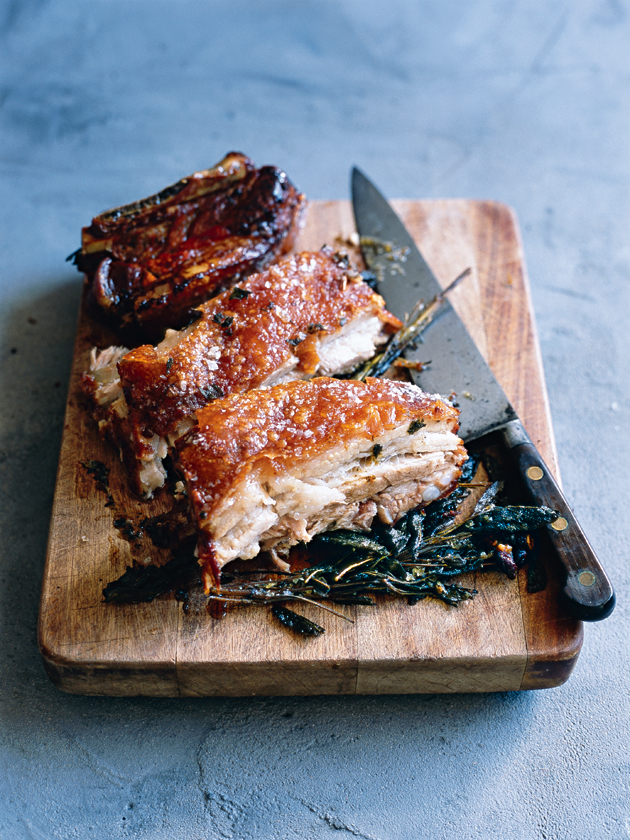 2 heads garlic, cloves separated

2.3kg pork belly, on the bone

¼ cup (60ml) olive oil

⅓ cup sea salt flakes

4 bunches sage

Preheat oven to 160°C (320°F). Arrange the garlic over the base of a baking dish. Rub the olive oil all over the pork belly and rub the salt into the skin. Place skin-side down on top of the garlic and cook for 3 hours.
Increase the heat to 180°C (355°F). Turn over the pork, add the sage and cook for a further 30 minutes or until the skin is golden and crunchy.

There are no comments for this entry yet.