double chocolate brownie semifreddo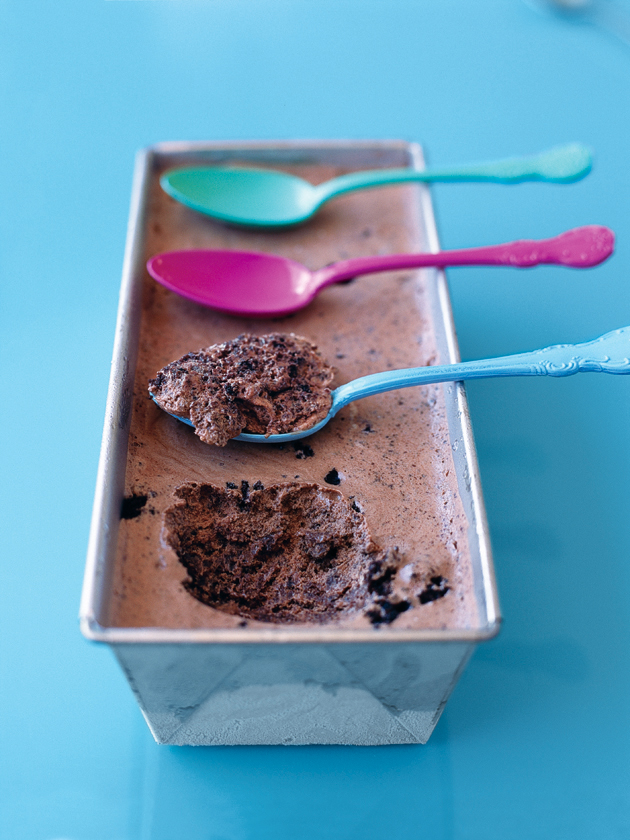 3 eggs

2 egg yolks, extra

1 teaspoon vanilla extract

1 cup (220g) caster (superfine) sugar

2 cups (500ml) single (pouring) cream

250g dark chocolate, melted

350g store-bought chocolate brownies, chopped

Place the eggs, extra yolks, vanilla and sugar in a heatproof bowl. Place over a saucepan of simmering water and, using a hand-held electric mixer, beat for 6–8 minutes or until thick and pale. Remove from the heat and allow to cool slightly.
Whisk the cream until stiff peaks form. Gently fold through the egg mixture until well combined. Fold through the chocolate and brownies.
Pour into a 2 litre-capacity metal tin and freeze for 6 hours or overnight. Makes 2 litres.

Claire Wickins
PS line the tin otherwise you may have to eat the whole lot out of the tin…
Claire Wickins
This was SO good and super easy. I made it with half the brownies as that was all I bought and I think that is plenty. Am going to try adding raspberries instead of brownies too.