fennel and parmesan biscuits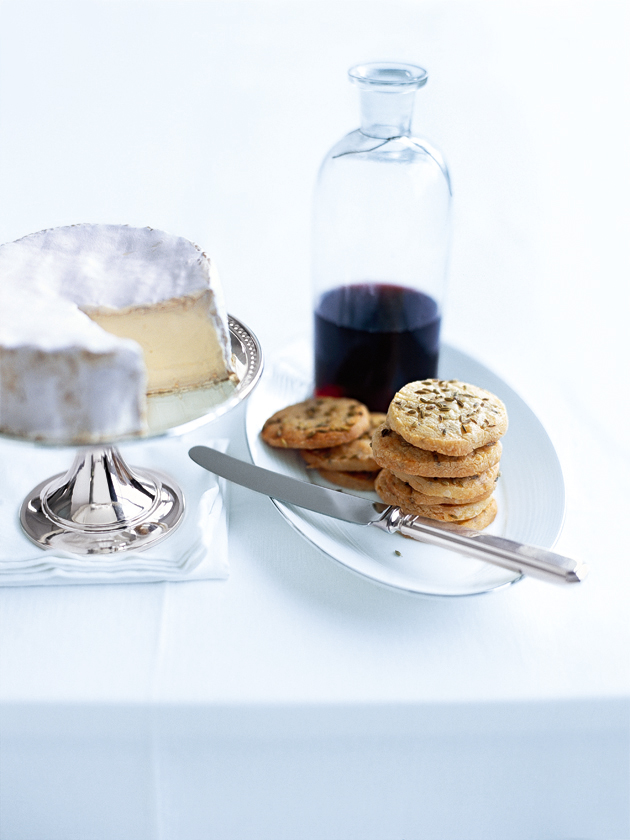 1 cup (150g) plain (all-purpose) flour

1 tablespoon cornflour (cornstarch)

1½ cup (120g) finely grated parmesan

1 teaspoon sea salt flakes

150g cold butter, chopped

2 teaspoons fennel seeds, plus extra for sprinkling

1 tablespoon milk, plus extra for brushing

soft cheese such as triple-cream brie, to serve

Preheat oven to 180°C (355°F). Place the flour, cornflour, parmesan and salt in the bowl of a food processor and process until combined. Gradually add the butter and with the motor running, process until the mixture resembles fine breadcrumbs. Add the fennel seeds and milk and process until a dough forms. Turn out onto a lightly floured surface and roll out to a 15cm log. Wrap in plastic wrap and refrigerate for 30 minutes or until firm.
Slice into 5mm rounds and place on baking trays lined with non-stick baking paper. Brush with extra milk and sprinkle with extra fennel seeds. Bake for 12–15 minutes or until golden. Serve with cheese. Makes 20.

There are no comments for this entry yet.