parmesan oat cakes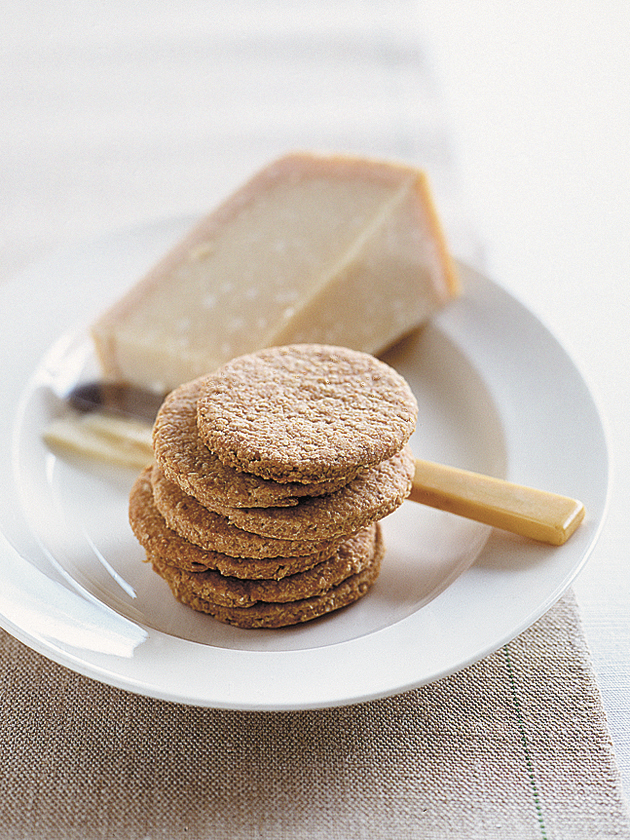 2 cups (180g) rolled oats

250g butter, chopped

2 cups (320g) wholemeal plain (all-purpose) flour

2 teaspoons baking powder

1 cup (80g) grated parmesan

2 tablespoons brown sugar

½ cup (125ml) milk

sea salt flakes

Process oats in a food processor until roughly chopped. Add butter and process until combined. Add flour, baking powder, parmesan, sugar, milk and salt and process until a dough forms. Wrap in plastic wrap and refrigerate for 30 minutes.

Preheat oven to 160°C (320ºF). Roll out dough on a lightly floured surface to 5mm thick. Cut into 7.5cm rounds with a cookie cutter and place on baking trays lined with non-stick baking paper. Bake for 30–35 minutes or until pale brown. Cool on wire racks. When cold, store in an airtight container. Serve with cheese and/or drinks. Makes 30.

There are no comments for this entry yet.