silverbeet, fennel and almond soup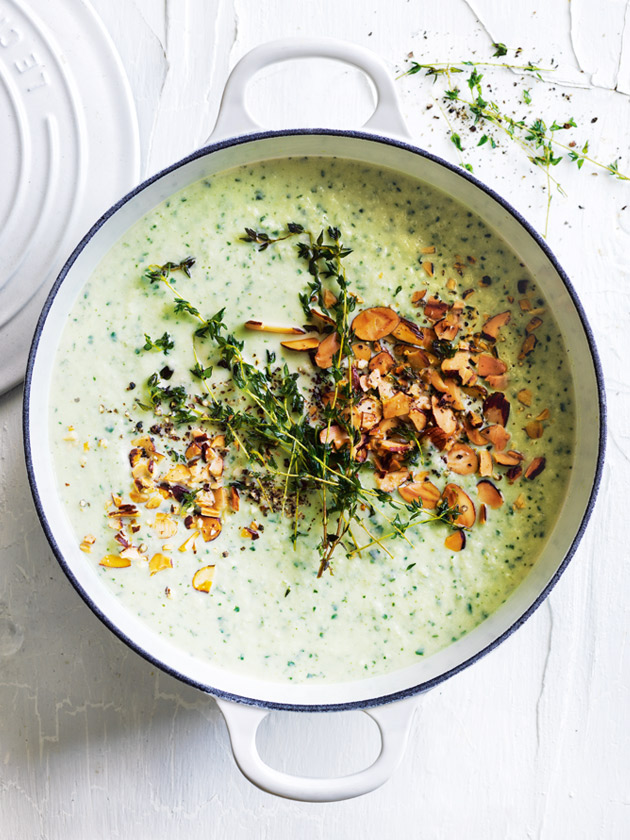 2 tablespoon extra virgin olive oil

1 onion, thinly sliced

4 cloves garlic, thinly sliced

1.2kg (4 medium) fennel, trimmed and thinly sliced

sea salt and cracked black pepper

2 tablespoons white balsamic vinegar

1 litre unsweetened almond milk

3 cups (105g) shredded silverbeet (Swiss chard)

10 sprigs thyme

¼ cup (20g) flaked almonds

Heat half the oil in a large saucepan over high heat. Add the onion, garlic, fennel, salt and pepper and cook for 8–10 minutes or until softened. Add the vinegar and almond milk and bring to the boil. Add the silverbeet and cook for 1 minute or until wilted. Remove from the heat and, using a hand-held blender, blend until smooth.

Heat the remaining oil in a small frying pan over high heat. Add the thyme and almonds and cook for 30 seconds or until golden brown. Top the soup with the thyme and almonds to serve. Serves 4–6.

There are no comments for this entry yet.