espresso semifreddo sandwiches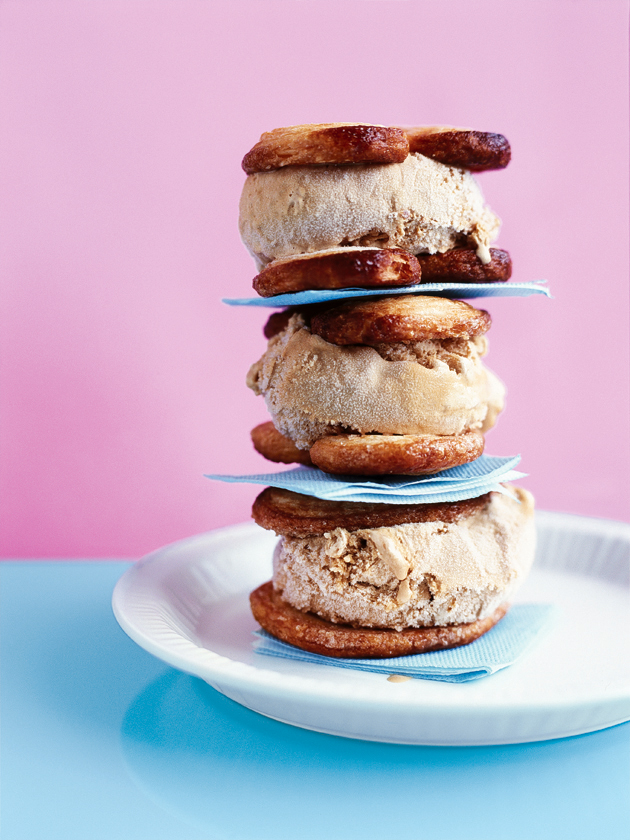 ¼ cup (10g) instant coffee

2 tablespoons hot water

2 tablespoons coffee-flavoured liqueur

3 eggs

2 egg yolks, extra

1 teaspoon vanilla extract

1 cup (220g) caster (superfine) sugar

2 cups (500ml) single (pouring) cream

store-bought biscuits, to serve

Place the coffee, water and liqueur in a bowl and stir until the coffee is dissolved. Set aside to cool.

Place the eggs, extra yolks, vanilla and sugar in a heatproof bowl. Place over a saucepan of simmering water and, using a hand-held electric mixer, beat for 6–8 minutes or until thick and pale. Remove from the heat and allow to cool slightly. Whisk the cream until stiff peaks form. Gently fold cream and coffee mixture through the egg mixture until well combined. Pour into a 2 litre-capacity metal tin and freeze for 6 hours or overnight. Sandwich semifreddo between biscuits to serve. Makes 2 litres.

There are no comments for this entry yet.