blueberry and yoghurt loaf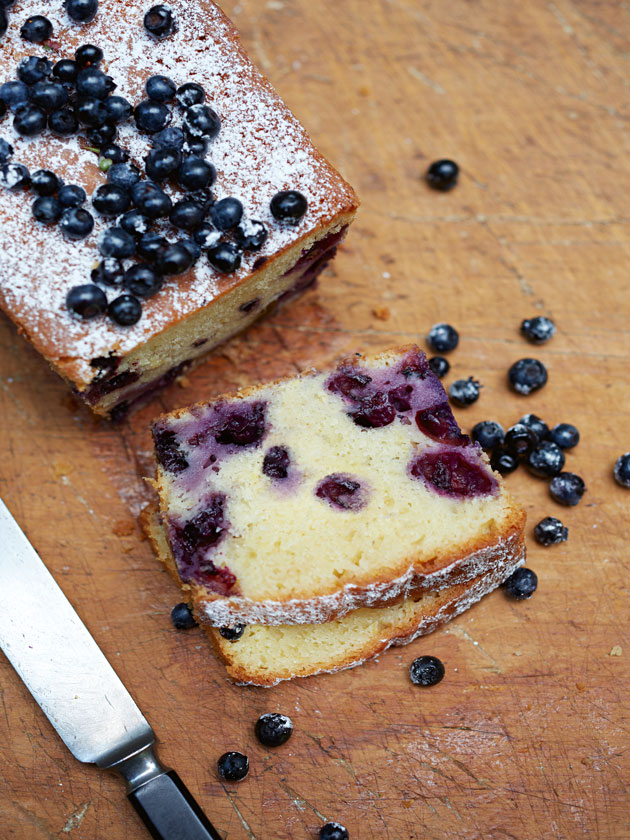 150g unsalted butter, melted
1 cup (220g) caster (superfine) sugar
2 eggs
½ cup (140g) Greek-style (thick) yoghurt
1 tablespoon finely grated lemon zest
1 teaspoon vanilla extract
1½ cups (225g) self-raising (self-rising) flour, sifted
125g fresh blueberries, plus extra, to serve
icing (confectioner's) sugar, for dusting
Preheat oven to 160°C (325°F). Place the butter, sugar, eggs, yoghurt, lemon zest and vanilla in a bowl and whisk to combine. Add the flour and whisk until well combined. Fold through the blueberries and spoon into a lightly greased 22cm x 8cm x 7cm loaf tin lined with non-stick baking paper.
Smooth the top with a palette knife and bake for 1 hour–1 hour 10 minutes or until cooked when tested with a skewer. Allow the loaf to cool in the tin for 10 minutes before turning it out onto a wire rack to cool completely. Dust with icing sugar and top with extra blueberries to serve. Serves 6–8

donna hay team
Hi Naura, we haven't tested the recipe using a round cake tin but if you do try it, note that the cooking time will change. Start off with less cooking time and check to make sure you do not over baking. Happy baking!
Naura Achi
Can this be made in a round cake tin?
Thanks
donna hay team
Hi Taran, all of our recipes are created and tested in a fan-forced oven. Happy baking!
Taran Gill
Hello, do you use fan forced or convention for this recipe?
Karen Black
This is divine! I serve mine with lemon curd and yoghurt on the side (instead of whipped cream). Its now a family favourite
Cat G
Delicious and easy to make. Thankyou DH x
Beverley Drew
One word - DELICIOUS & so easy to make!
Linda Nathan
Best of Donna Hay cake of the month sooooooo very easy & tastes to good