coconut and pineapple snow
with pine-maple syrup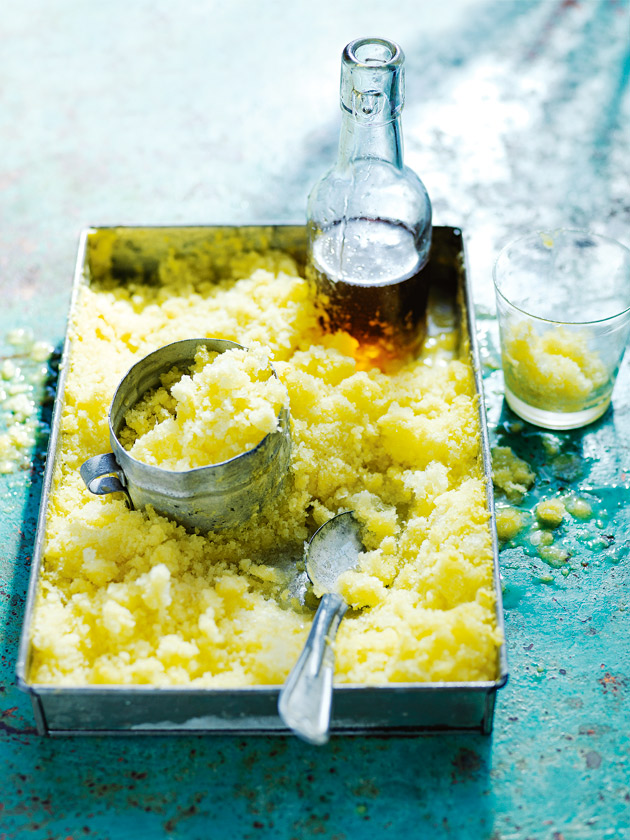 450g roughly chopped pineapple (approximately half a pineapple)

2 cups (500ml) young coconut water (see tip)

pine-maple syrup
250g chopped pineapple

½ cup (110g) caster (superfine) sugar

½ cup (125ml) maple syrup

Place the pineapple and half the coconut water in a blender and blend until smooth. Stir in the remaining coconut water. Pour into a 20cm x 30cm metal tin and freeze for 4 hours or until set.
To make the pine-maple syrup, place the pineapple, sugar and maple syrup in a small saucepan over medium heat. Bring to the boil and cook for 10–15 minutes or until the syrup has thickened. Strain, discarding the pineapple and cool the syrup completely in the fridge.
To serve, scrape the snow with a fork. Spoon into bowls and drizzle with the pine-maple syrup. Serves 6–8.

Tip: You can buy coconut water (or young coconut juice) in juice packs or cans from supermarkets and specialty grocers.
There are no comments for this entry yet.