halloween chocolate spiders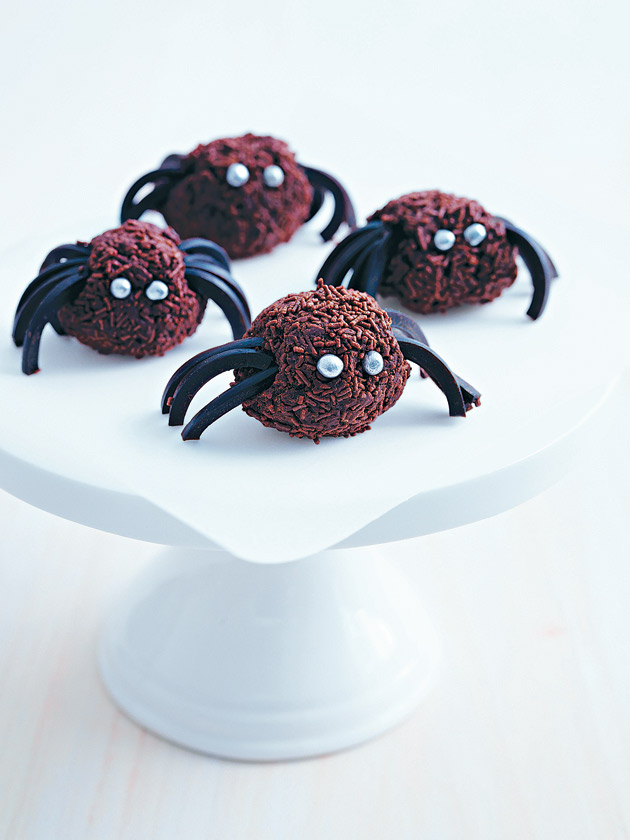 ¾ cup (180ml) single (pouring) cream
600g dark chocolate, finely chopped
1 cup (150g) chocolate sprinkles
90cm licorice strap, cut into 30 x 3cm pieces
60 silver pearls

Place the cream in a small saucepan over high heat and bring to the boil. Place the chocolate in a medium heatproof bowl and add the cream. Place the bowl over a saucepan of simmering water and, using a metal spoon, stir until the mixture is smooth. Pour into a lightly greased 20cm x 20cm tin lined with non-stick baking paper and tap the tin to even the mixture. Refrigerate for 2–3 hours or until firm.
Roll tablespoons of the mixture into balls. Roll the chocolate balls into the sprinkles. Press 2 silver pearls onto each ball, for the eyes. Cut each piece of licorice into 8 strips and press onto the sides of each ball for the legs. Makes 30.

There are no comments for this entry yet.