halloween marshmallow bats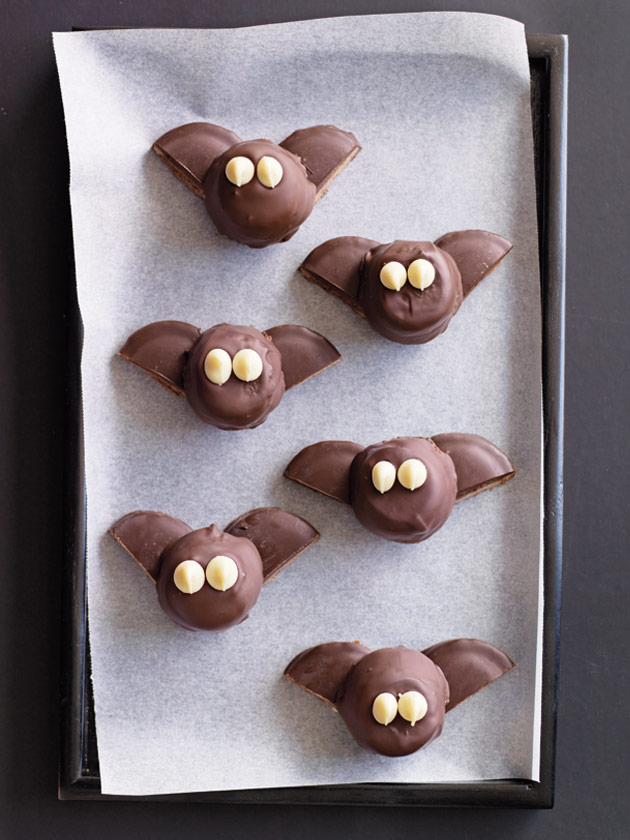 20 white marshmallows

200g dark chocolate, melted

20 chocolate-coated cookies, halved

40 small white chocolate chips

Line a baking tray with non-stick baking paper. Dip the marshmallows into the melted chocolate and place each marshmallow onto 2 halves of the chocolate biscuits, positioned on the tray, to create the bats' bodies.
Place 2 white chocolate chips on each bat to make the eyes. Refrigerate until set. Makes 20.

There are no comments for this entry yet.