mango yoghurt popsicles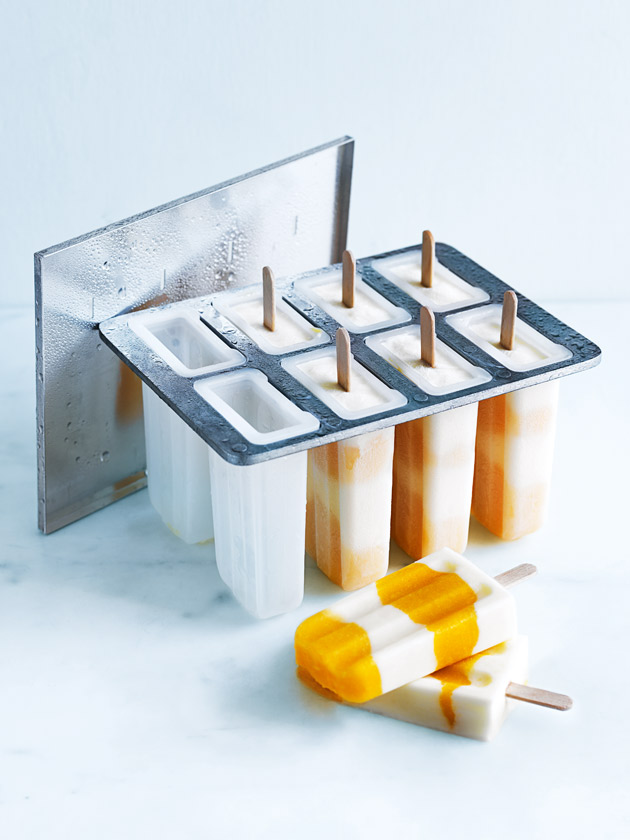 1 cup (280g) Greek-style (thick) yoghurt

¼ cup (60ml) water

½ cup (110g) caster (superfine) sugar

400g chopped frozen mango

Place the yoghurt, water and ¼ cup (55g) of the sugar in a bowl and whisk to combine. Set aside. Place the mango and remaining sugar in a blender and blend until smooth.

In alternating layers, pour the yoghurt mixture and mango mixture into 8 x ⅓ cup-capacity (80ml) popsicle moulds. Insert popsicle sticks and freeze for 2–3 hours or until frozen. Makes 8.
donna hay team
Hi Helen, Yes, of course you can use fresh mango. Enjoy!