mini caramel toffee apples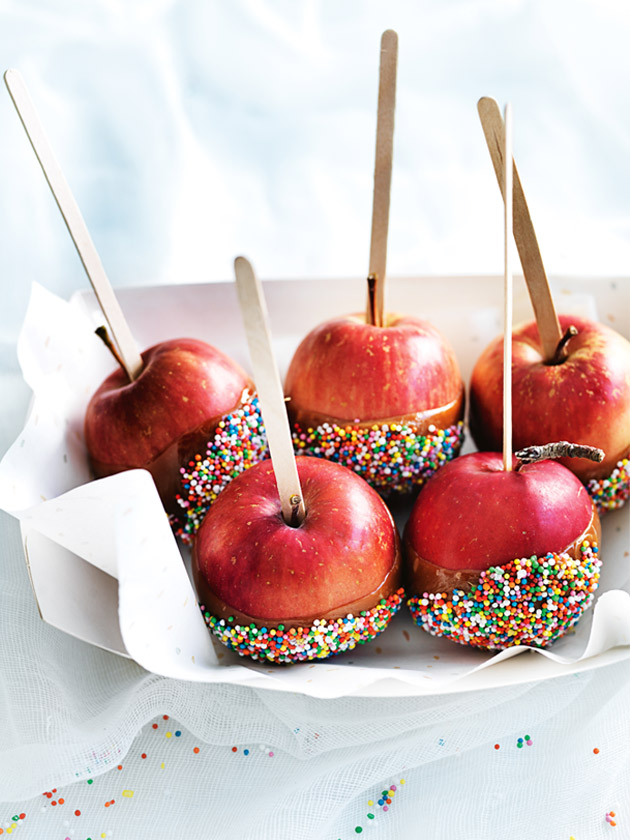 6 popsicle sticks

6 small red apples

coloured sprinkles, for decorating

240g store-bought soft caramels+

2 teaspoons water

Insert a popsicle stick into the centre of each apple and set aside on a baking tray lined with non-stick baking paper. Place sprinkles in a small bowl and set aside.

Place the caramels and water in a small saucepan over low heat. Cook, stirring, for 5–6 minutes or until melted and smooth. Working quickly, dip the apples halfway into the caramel then press into the sprinkles.

Place on the baking tray and set aside for 15 minutes or until set. Makes 6.

+ Using store-bought soft caramels will make the toffee apple caramel chewy and easy to bite into.
There are no comments for this entry yet.