one-bowl vanilla cake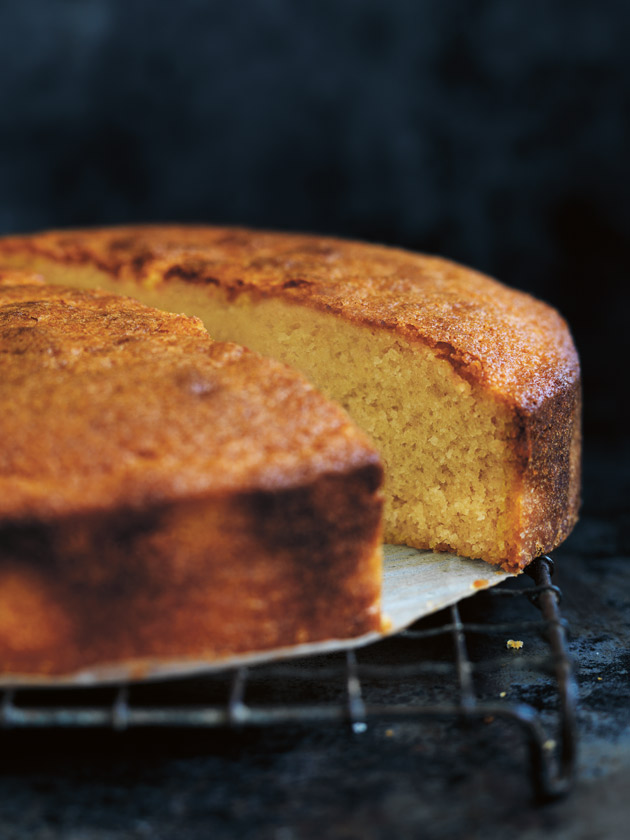 125g unsalted butter, melted and cooled

1½ cups (225g) self-raising (self-rising) flour, sifted

1 cup (220g) caster (superfine) sugar

2 teaspoons vanilla extract

½ teaspoon baking powder

2 eggs

½ cup (125ml) milk

Place the butter, flour, sugar, vanilla, baking powder, eggs and milk in a large bowl and whisk until well combined.
Preheat oven to 160°C (325°F). Lightly grease a 20cm round cake tin and line with non-stick baking paper. Pour the mixture into the tin, smooth the top and bake for 55 minutes – 1 hour or until cooked when tested with a skewer.
Allow to cool in the tin for 5 minutes before turning out onto a wire rack to cool completely. Slice to serve. Serves 8
Cat G
Mine cooked in 38min in a round 20cm 160c fan forced. Yum. Thankyou DH x
This is a great base recipe for cupcakes or adding berries etc..
donna hay team
Hi Nathalie, Yes you can, simply use the same quantities. Happy baking!
Nathalie Abreu
Can I replace the vanilla extract to vanilla bean paste?
donna hay team
Hi Francis, the one-bowl vanilla cake is quite a dense cake and would be perfect for a fondant birthday cake. Enjoy! the dh team
Francis Westfield
HI team, is this cake more of a buttery cake or a fluffy light cake?
would this cake be good for a fondant birthday cake?
donna hay team
Hi Lavanya, Yes, you can use this cake as a base for rainbow cake. Happy baking! DH Team
Lavanya Miranda
Hi,
Would you recommend using this recipe as a base for a rainbow cake?
Thanks
Grace Dyson
Tried this as cupcakes (makes 12). They tasted good but sunk in the middle. Next time will try baking at 180C, I think that might help.