peanut butter cookies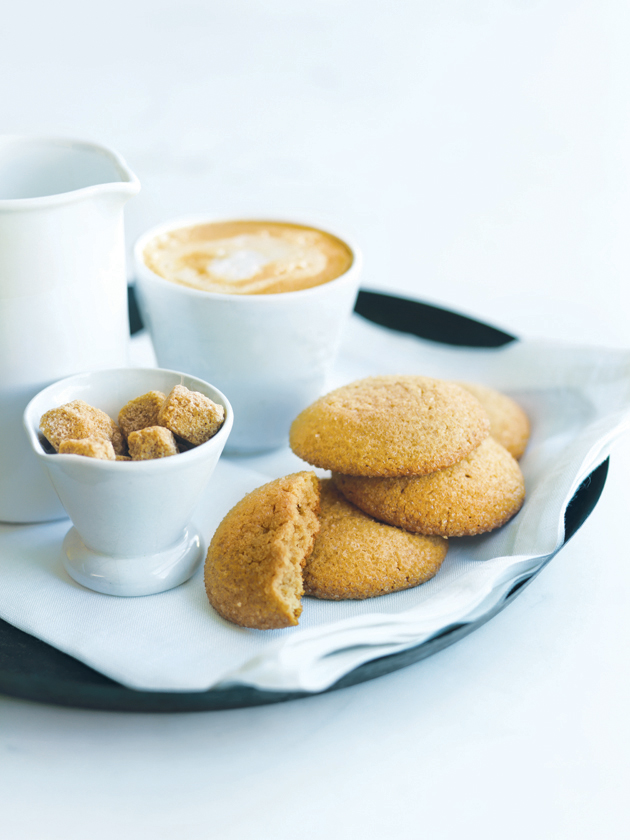 120g unsalted butter, softened
½ cup (140g) smooth peanut butter
1 cup (175g) brown sugar
1 teaspoon vanilla extract
2 eggs
1 ½ cup (225g) plain (all-purpose) flour, sifted
1 teaspoon baking powder, sifted
r
aw sugar, to decorate

Preheat oven to 180ºC. Place the butter, peanut butter, sugar and vanilla in the bowl of an electric mixer and beat until pale and creamy. Gradually add the eggs and beat well. Add the flour and baking powder and beat until a smooth dough forms.
Refrigerate the dough for 20 minutes or until firm. Roll tablespoonfuls of the mixture into balls and roll in raw sugar.
Place on baking trays lined with non-stick baking paper and bake for 12–15 minutes or until the edges are firm and the cookies are golden. Allow to cool on the trays. Makes 26.

+ The cookies will feel quite soft when they come out of the oven but will harden on cooling.
karin gartside
This a sweet biscuit that is beautifully soft in the middle. Perfect for morning or afternoon tea.