pumpkin and raisin scones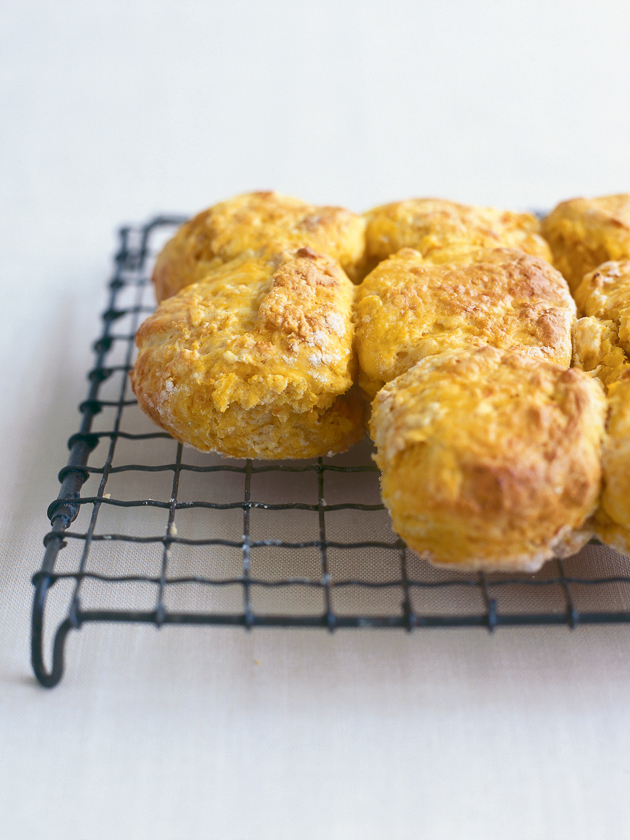 3 cups (450g) plain (all-purpose) flour
3½ teaspoons baking powder
¼ cup (55g) caster (superfine) sugar
⅓ cup (80ml) pouring (single) cream
⅓ cup (80ml) milk
1 cup cooked pumpkin puree
⅓ cup (50g) raisins
milk, extra, for brushing

Preheat oven to 180ºC (390ºF). Sift the flour and baking powder into a large bowl. Add the sugar, cream, milk, pumpkin and raisins and stir until combined. Turn onto a lightly floured surface and press out the dough until it is 3cm thick. Cut out 6cm rounds using a cookie cutter and place on a greased baking tray. Brush with a little milk. Bake for 15–20 minutes or until the scones are puffed and golden. Makes 9.

* The trick to remember when making scones is not to over mix or over knead the dough. To ensure they rise straight, use a sharp cutter to give clean edges and place them close together on the baking tray.
There are no comments for this entry yet.