strawberry and elderflower jam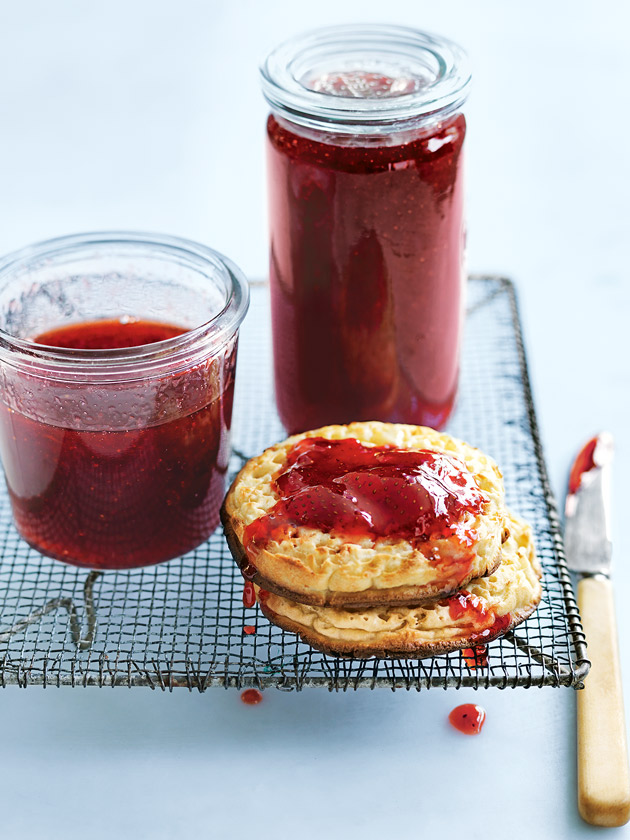 1kg strawberries, hulled

2½ cups (550g) white sugar

2 cups (500ml) elderflower cordial

1 tablespoon lemon juice

Place half of the strawberries and 1½ cups (330g) of the sugar in a medium bowl.

Use a fork or potato masher to crush the strawberries. Set aside for 20 minutes.

Place the crushed strawberries, remaining strawberries, remaining sugar, cordial and lemon juice in a large saucepan. Stir to combine, place over medium heat and bring to a simmer. Cook for 1 hour, stirring occasionally, skimming off any foam from the surface, until the mixture reaches 98°C on a sugar thermometer.

Carefully pour the hot strawberry and elderflower jam into sterilised jars. Serve with crumpets or scones. Makes 850ml.

There are no comments for this entry yet.