sweetheart biscuits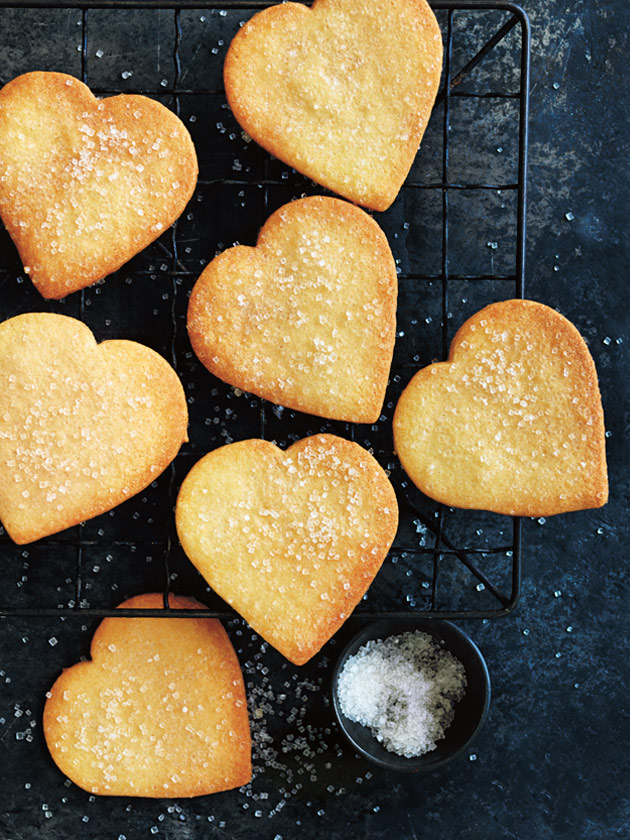 1 x quantity rolled vanilla snap biscuit dough (SEE LINK TO RECIPE IN STEP 1)+
sanding sugar or white (granulated) sugar, for sprinkling

Prepare vanilla snap biscuits recipe until the end of step 5.
Preheat oven to 160°C (325°F). Remove the top sheets of baking paper from the dough. Using a 6cm heart-shaped cookie cutter, cut shapes from the dough, re-rolling as necessary. Place on lightly greased baking trays lined with non-stick baking paper. Sprinkle with sugar and bake for 12–14 minutes or until golden. Allow to cool on trays for 10 minutes before transferring onto wire racks to cool. Makes 30.

+ This recipe begins with rolled biscuit dough – simply prepare the basic recipe until the end of step 5.
There are no comments for this entry yet.