halloween witches' hats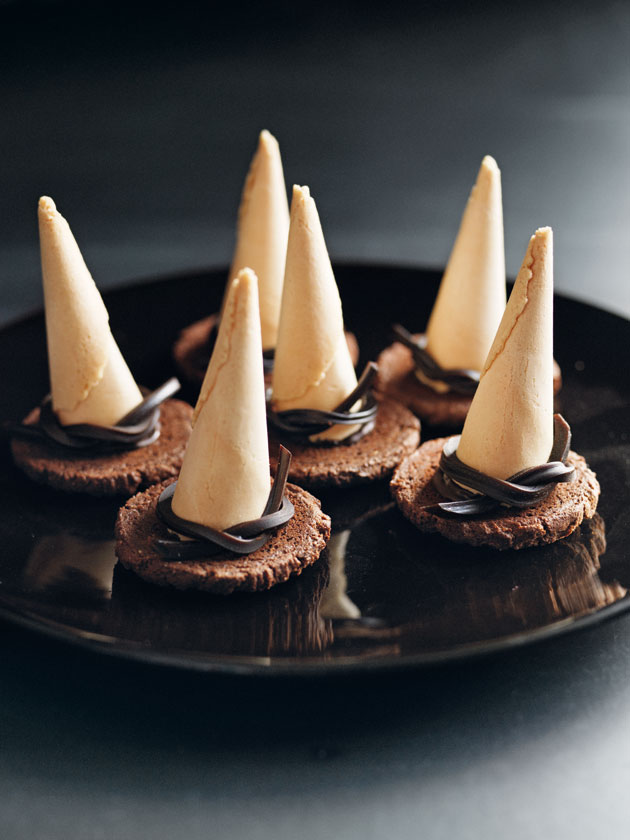 8 plain chocolate biscuits
8 dark chocolate buttons
8 mini ice-cream cones
8 pieces licorice strap, cut into 10cm lengths

Preheat oven to 200°C (400°F). Place the biscuits on a baking tray lined with non-stick baking paper. Top each with a chocolate melt and bake for 1 minute or until the chocolate has melted.
Top each biscuit immediately with an ice-cream cone and allow to set at room temperature. Wrap a strap of liquorice around each cone. Makes 8.

There are no comments for this entry yet.