ginger-poached chicken noodles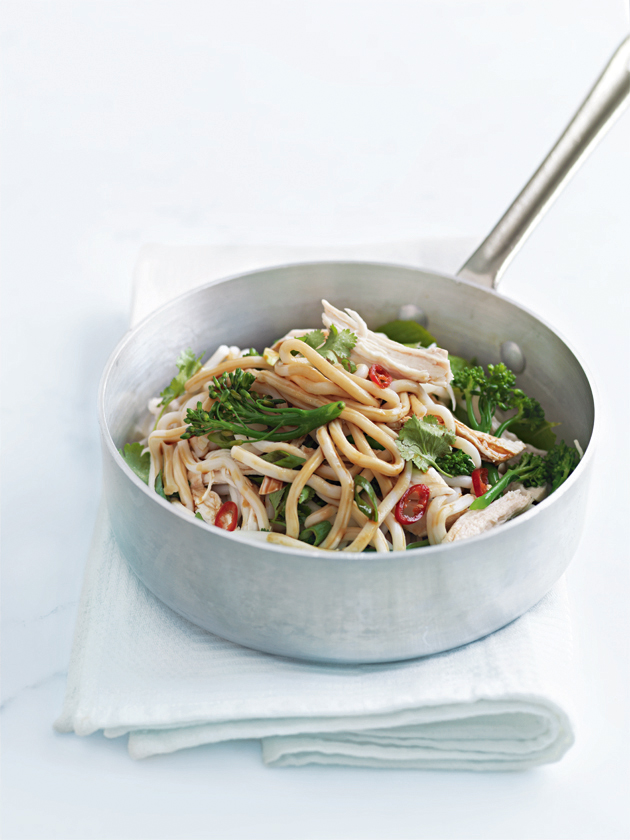 1 litre chicken stock

60g ginger, peeled and thinly sliced

2 x 200g chicken breast fillets, trimmed

1 bunch broccolini, trimmed and sliced

440g udon noodles

2 tablespoons soy sauce

1 cup coriander (cilantro) leaves

1 cup mint leaves

2 green onions (scallions), sliced

2 small red chillies, sliced

Place the chicken stock and ginger in a saucepan over high heat and bring to the boil. Reduce the heat to low and add the chicken. Gently poach for 15–18 minutes or until cooked through.

Remove the chicken from the pan, reserving the stock, and shred. Add the broccolini to the pan and cook for 1–2 minutes or until tender. Remove and add the noodles. Cook for 1–2 minutes or until separated.

Drain, discarding stock, and return noodles to the pan with the chicken, broccolini, soy sauce, coriander, mint, green onion and chilli and toss to combine. Serves 4.

There are no comments for this entry yet.