green peppercorn and apple summer slaw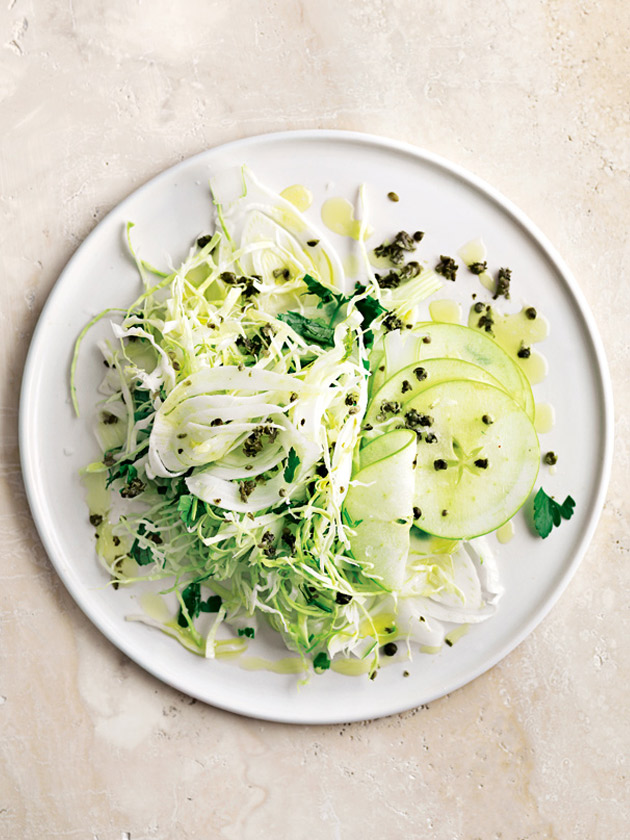 1½ tablespoons green peppercorns, drained

2 tablespoons white balsamic vinegar

¼ cup (60ml) extra virgin olive oil

1 teaspoon caster (superfine) sugar

1 teaspoon sea salt flakes

4 cups (320g) thinly shredded white cabbage

1 bulb fennel, thinly sliced

2 Granny Smith (green) apples, thinly sliced

1 cup flat-leaf parsley leaves

Place the peppercorns in a mortar and pound with a pestle until crushed. Place in a small bowl, add the vinegar, oil, sugar and salt and mix until combined.
Place the cabbage, fennel, apple, parsley and dressing in a large bowl and gently toss to combine. Divide the slaw between plates to serve. Serves 4.

There are no comments for this entry yet.