hummingbird loaf cake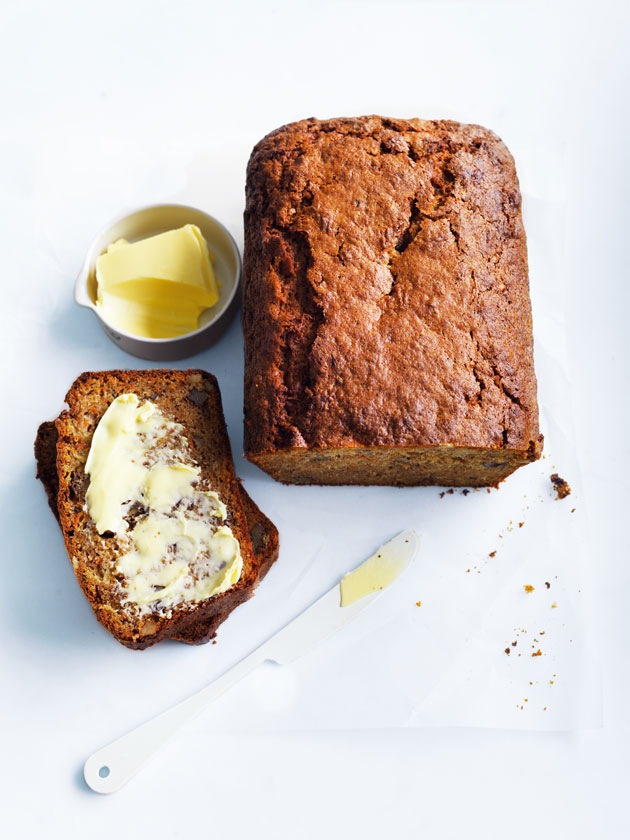 2 cups (300g) self raising (self-rising) flour
1 teaspoon baking powder
3 teaspoons mixed spice
1½ cups (260g) brown sugar
4 eggs, lightly beaten
⅔ cup (160ml) vegetable oil
1 teaspoon vanilla extract
2 cups (480g) grated carrot
⅔ cup (70g) walnuts, chopped
½ cup (120g) canned crushed pineapple, drained
butter, to serve (optional)

Preheat oven to 180°C (350°F). Place the flour, baking powder, mixed spice and sugar in a large bowl and mix to combine. Add the egg, oil, vanilla, carrot, walnuts and pineapple and mix to combine.
Pour into a 10cm x 21cm (2-litre-capacity) lightly greased loaf tin lined with non-stick baking paper and bake for 45 minutes or until cooked when tested with a skewer.

Allow to cool in the tin for 5 minutes before turning out onto a wire rack to cool completely. Slice and spread with butter to serve. Serves 8–10.

Karen Siddle
I just made this in my thermomix. It is absolutely delicious! Such a big loaf too.