roasted mixed potato salad
with beans, watercress and blue cheese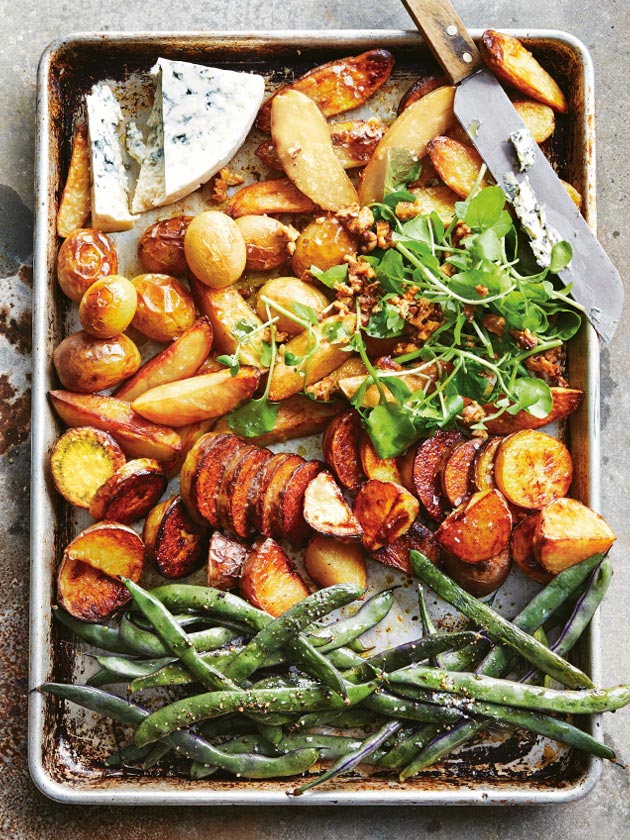 1.8kg mixed potatoes+, chopped

2 tablespoons extra virgin olive oil

2 tablespoons lemon juice

sea salt and cracked black pepper

250g purple beans++

150g blue cheese

2 cups (30g) watercress sprigs

⅓ cup (35g) walnuts, toasted and chopped

Preheat oven to 240°C (475°F). Place the potato on a large roasting tray.

Drizzle with the oil and lemon juice and sprinkle with salt and pepper. Cook for 35–40 minutes or until golden.

Add the beans to the tray and cook for a further 5–8 minutes or until the beans are tender.

Serve the salad with blue cheese, watercress and walnuts. Serves 4–6.
+ We used a mix of kipfler, chat, desiree, Dutch cream and purple potatoes. You can use any combination you like.
++ Purple beans are available from specialty greengrocers or farmer's markets. If unavailable, use regular green beans.
There are no comments for this entry yet.