steaks with thyme-buttered mushrooms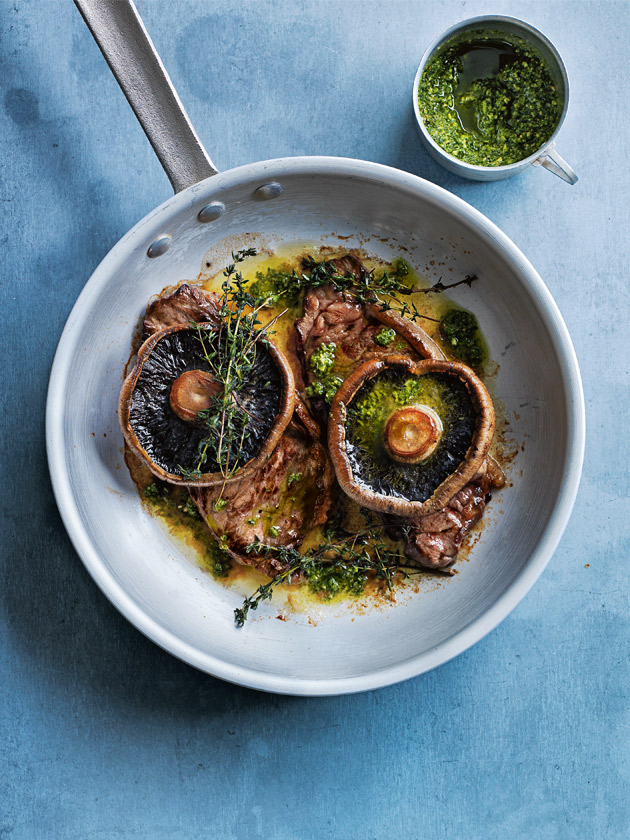 1 tablespoon extra virgin olive oil

50g unsalted butter

4 field mushrooms

1 bunch thyme sprigs

4 x 100g beef minute (sirloin) steaks

sea salt and cracked black pepper

store-bought pesto, to serve

Heat the oil and butter in a large frying pan over high heat. Add the mushrooms, cap-side down, and cook for 1–2 minutes or until starting to soften. Turn the mushrooms, add the thyme and cook for a further minute.
Remove from the pan and set aside. Sprinkle the steaks with salt and pepper and cook, in batches, for 1–2 minutes each side.
Top each steak with a mushroom and drizzle with any remaining butter and oil mixture from the pan. Spoon over pesto and top with the thyme to serve. Serves 4.

There are no comments for this entry yet.