t-bone steak with thyme and garlic butter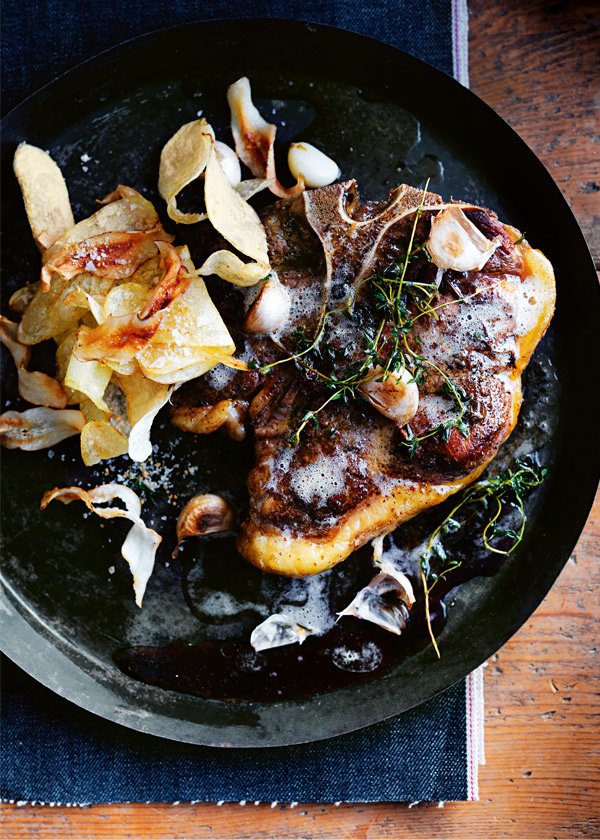 60g unsalted butter
2 tablespoons extra virgin olive oil
1 x 850g t-bone steak (2.5cm-thick), trimmed and 
at room temperature
sea salt and cracked black pepper
6 sprigs thyme
6 cloves garlic, unpeeled

Heat the butter and oil in a large frying pan over high heat 
for 1–2 minutes or until the butter starts to foam. Sprinkle 
the steak with salt and pepper. Add the thyme, garlic and 
steak to the pan and cook for 4–5 minutes each side, spooning the butter over the steak, for medium-rare or until cooked 
until your liking.
Drizzle the steak with the butter to serve. Serves 2.

There are no comments for this entry yet.