tarragon chicken and ham pasties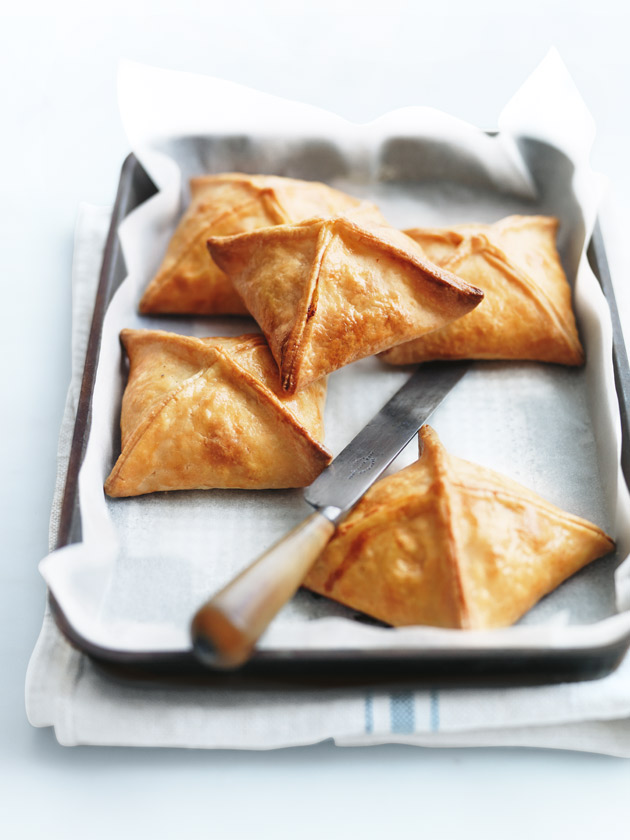 1 cup (160g) shredded cooked chicken
½ cup (70g) thinly sliced ham
1 cup (120g) grated gruyère
½ cup (120g) sour cream
¼ cup tarragon leaves
2 sheets store-bought shortcrust pastry, thawed
1 egg, lightly beaten

Preheat oven to 200°C (400°F). Place the chicken, ham, cheese, sour cream and tarragon leaves in a bowl and mix well to combine. Cut each pastry sheet into 4 squares. Place ¼ cup of the mixture into the centre of each square and brush the edges with egg. Gather the corners into the centre and press together to seal the edges.
Place on a baking tray lined with non-stick baking paper and brush with egg. Bake for 20–25 minutes or until golden. Makes 8.
There are no comments for this entry yet.